British Cycling is joining forces with The Bishop Konstant Catholic Academy Trust to open a new closed-road circuit at Wakefield's St Thomas a Becket Catholic Secondary School.
Wakefield Council yesterday approved plans for a one kilometre closed-road circuit, which will allow in excess of 4,500 pupils within the Trust to have a unique addition to their physical education curriculum.
During the school day the track will also be available for use by other schools outside the Trust along with disabled and community groups.
Outside of school hours and during school holidays, the track will be available for use by local cycling clubs and the wider public of all ages and abilities, providing a safe, traffic-free environment for cyclists to learn, train and compete.
Construction work is due to commence within the next few weeks, with the circuit scheduled to open in late 2016.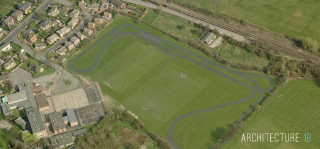 John Mills, director of coaching, education and development at British Cycling, added: "Traffic-free, closed-road circuits - such as the one planned for Wakefield - provide ideal opportunities for people to develop a passion for cycling in a safe environment, so we are very pleased that Wakefield Council has approved the plans.
"The circuit will be a great asset to the local community, and allows us to continue to build on the legacy created by the 2014 Grand Depart."
John Rooney, principal at St Thomas a Becket Catholic Secondary School, added: "Schools have a huge responsibility in educating young people for life.
"As a public amenity, the closed-road circuit will encourage greater and lifelong involvement in active and healthy lifestyles for not only the school age young people of Wakefield, but for the wider community too.
"Cycling makes a huge contribution to reducing congestion, improving air quality, promoting a healthy lifestyle and providing an alternative and sustainable form of transport. This facility will contribute to a better environment and a longer life for a lot of people."