On 29 and 30 November, British Cycling's official training software supplier, TrainingPeaks, hosted the annual TrainingPeaks University at the National Cycling Centre in Manchester.
Taking place over two days, the university provided 25 Level 2 and 3 coaches with a unique opportunity to learn more about performance analysis directly from the masterminds behind the TrainingPeaks software.
World famous elite endurance coach, Joe Friel, and the director of education at TrainingPeaks, Dave Schell, joined coaches at the home of British Cycling for the university. Speaking after the two-day event, Joe Friel said:
"I've spoken with coaches all over the world and the British ones are amongst the sharpest. I think this is because the way they are trained is right up there with the best - with the mentoring they receive helping to produce coaches with a greater mastery of their careers".
British Cycling Level 3 Coach Mark Powell said, "Hearing Joe speak with such obvious knowledge was a highlight.
"The in-depth and detailed breakdown of the workings of TrainingPeaks was of huge practical benefit to my coaching. I'm a bit of a numbers geek and I love to test the art with the science."
Performance analysis
One of the most important roles of a coach, regardless of their coaching environment, is to evaluate the performance of riders and provide objective feedback to achieve a positive change. Performance analysis can be used to better understand the demands of the sport - especially technical and physical demands and where a rider's performance is relative to these demands.
Every coach uses performance analysis at every level of the sport. For example, the SMLBE framework is taught at Level 1 to help coaches provide more objective feedback on technique.
The SMLBE framework
| | |
| --- | --- |
| | What it means |
| Start | Where riders need to prepare or set up from to be able to perform a technique |
| Momentum | The appropriate pace to perform the technique |
| Line | The appropriate line for the technique |
| Body position | The ideal body position to perform the technique |
| Exit | Ensuring the rider is ready for what comes next |
Focussing on individual components of performance helps coaches to give technically accurate feedback and appropriate coaching points, with these principles of performance analysis applied across all levels. Elite teams, such as the Great Britain Cycling Team, make use of technical tools including high speed cameras and advanced software to evaluate and optimise performance.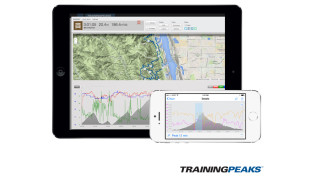 For coaches working with riders on a one-to-one basis, it is very important to have knowledge of the physical demands of events to help in the planning and prescribing of specific training sessions and race strategies. Technology - such as power meters, GPS and heart rate monitors - also help to quantify these demands as well as monitor and evaluate performance.
This technology produces a huge amount of data that can seem overwhelming, but TrainingPeaks' world-leading network of web, mobile and desktop computer software helps coaches and athletes make sense of the information. The TrainingPeaks University was designed to teach coaches how to effectively use the network to monitor and evaluate performance and provide riders with immediate and effective feedback on their training and racing.
Mary Hardwick, a Level 3 Triathlon Coach, commented: "TrainingPeaks is a very powerful tool that doesn't aim to replace a coach's knowledge of planning, but instead makes the process faster, easier and more structured to the benefit of both coach and athlete.
"Meeting Joe Friel in person and understanding some of the analytical capability behind TrainingPeaks that aids prospective planning and target setting for an athlete based on their accumulating training data was the highlight for me."