Following his first UCI Mountain Bike World Cup in charge of the cross-country squad British Cycling's Olympic Mountain Bike Coach Julian Winn has reiterated the context of the first results.
As Annie Last, Grant Ferguson, Iain Paton, Mike Thompson and Alice Barnes depart Nove Mesto for Albstadt for the second round of competition in seven days, Winn has food for thought.
"Seeing the competition up close in Nove Mesto has bought it home to me – the scale of the work that needs to be done" Winn said, speaking after round one.
Grant Ferguson finished seventh and Annie Last 16th in what Winn described as a set of solid results – although acknowledged that Ferguson would have wanted more.
For development athletes Barnes, Paton and Thompson however, Winn saw some hard-hitting truths dished out by an unforgiving world cup arena.
"They are in an uncomfortable situation right now" Winn explained.
"The results are reflective of where they are at this moment, but they don't tell the whole story. I know this and the riders know this.
"I have to be thick skinned to take criticism in the short term and while this might not be where they want to be, they have to move on, pick themselves up and race again. It is a while until the world championships which are the main goal and we have to sacrifice the results now to have a good end of season.
"With the development riders especially we are looking at a long game, it will take more than one season to get them to the front."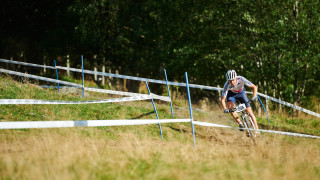 Races explained
The UCI Mountain Bike World Cup for cross-country consists of six rounds. Following Nove Mesto, Czech Republic, the series now visits Albstadt, Germany.
The remaining four rounds take place in July and August, in Switzerland Canada, America and Italy.
At each round, four events fill the two-day schedule, with the under-23 women competing on Saturday, before under-23 men, elite women and elite men on Sunday.
Elite races have a target time of one hour 30 minutes, as riders complete a series of five to seven kilometre laps, featuring climbs and descents. Under-23 competitions are usually one lap shorter than their elite counterparts.
Out on course if a rider has a problem with their bike they must fix it themselves, or proceed to the technical assistance zone – of which there are two each lap. This is similar to a pit in formula one, where a rider can stop and have their bike fixed. They can also be handed food and drink from this point.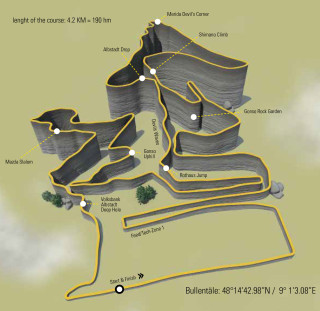 All events are mass start and the highest-ranked riders are gridded in rows of eight. Points are scored for each round of the series based on finishing result and the rider with the highest cumulative score is crowned world cup champion.
Alice Barnes will line up on the third row of the grid following her 24th place finish in Nove Mesto in the under-23 category.
Grant Ferguson retains his position on the front row in Albstadt – although he swaps his number one plate for a number seven, in line with his finish at round one.
Iain Paton and Mike Thompson will start in the midst of the 150-strong men's under-23 field, while Annie Last gains an advantage, moving from row four to row two.
Watch live
Follow the action live from Albstadt on Red Bull TV for both the women's and men's races.
The UCI website will provide live timing for all races – including the under-23 women's and men's competitions, which are not televised.
Reports, results and reaction will be posted on British Cycling through the weekend.