Maindy Freewheel League
Results and Gallery

20/03/12 Maindy Freewheel League Week 1 results here>>>
27/03/12 Maindy Freewheel League Week 2 results here>>>
01/04/12 Maindy Freewheel League (Sunset Cycle Stage Race) Week 3 results here>>>
03/04/12 Maindy Freewheel League Week 4 results here>>>

Week 2 gallery here>>>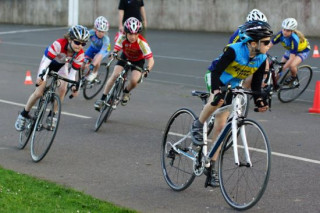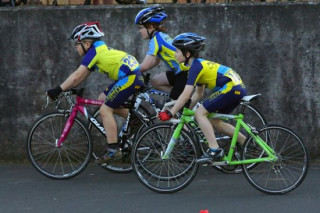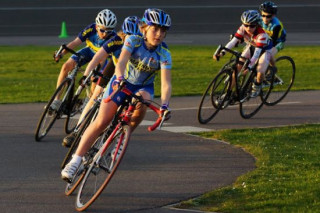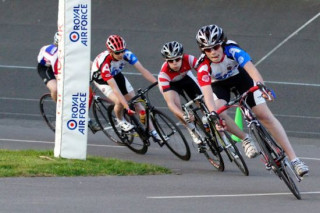 ---
Mini League & Freewheel League 2012
Geraint Thomas, Nicole Cooke, Matt Rowe, Luke Rowe, Katie Curtis, Alex Greenfield, Sam Harrison, Owain Doul, Elinor Barker – apart from representing Britain what do they all have in common?
They started their racing in the local events at Maindy, and this year's events are about to start, so follow in some famous wheeltracks.
The first event is Tuesday 20th March, a closed circuit series of races followed by events on 27/3/12, 1/4/12 (at RAF St Athans) and 3/4/12. Racing starts with a novice category at 6:15, then going through all the age groups and, for the first time finishing, with 3rd, 4th and Junior races. The St Athans event starts at 10:30. See the website for more details.
After a break for Easter we return on 24/4/12 when we switch to fixed wheel and have a 6 week track league for all youth categories. At present we do not plan to hold senior races, but we would be happy to put some on if demand is out there – so get in touch!
Bikes are available to use for those who need them, at no extra charge.