Sir Chris Hoy Velodrome - Get Involved!
Updated on: 01/03/2013
---
Velodrome Contact Details:
Website: www.emiratesarena.co.uk
By Phone: 0141 287 7000
By Email: commonwealtharena@glasgowlife.org.uk
---
Accreditation Information
Scottish Cycling don't run the accreditation programme, this is operated by the team at Glasgow Life. We are aware that they are experiencing unprecedented demand for accreditation at the moment but are working hard to reduce the backlog. Please called or emailed the team at Glasgow Life and they will make every effort to get back to you as soon as possible.
CLICK HERE TO DOWNLOAD THE SIR CHRIS HOY VELODROME ACCREDITATION INFORMATION PACK
Posted on: 6th July 2012
Article by: Glasgow Life
---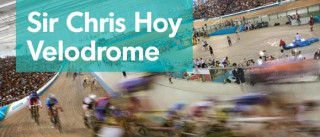 It's fair to say we're now in the home straight and the finishing line for the Commonwealth Arena is in sight. The build of the Sir Chris Hoy Velodrome is now complete and we're in the process of fitting the building out.
As you can imagine there's loads of interest so to make sure you and your club get the chance to use the venue we have booking forms online. Just complete the relevant form, send it in and we'll be back in touch as soon as possible.
Looking forward to seeing you all racing round the track soon.
To view the full newsletter and the booking form click here