This is the first time the Scottish National Hill Climb has tackled the 1.7 mile climb from Falkland to Craigmead in the Lomond Hills of Fife and Becky Storrie - Synergy Cycles, and Kyle Beattie - Cairngorm CC, conquered the challenging 7.5% gradient taking the 680ft of assent in their stride in damp, cold conditions, to take top honours in this event for the first time in their careers.
Storrie (Synergy Cycles), taking some time out of triathlon racing to concentrate on cycling, took the win in the senior women's event, smashing her own course record by 9 seconds along the way, recording 9:10.64 over the 1.7mile climb. Defending champion Sharon Bird, took sliver this time with 9:16.38 whilst Natalie Stevenson – (Eat Plants Not Pigs), rounded off the podium with 9:44.71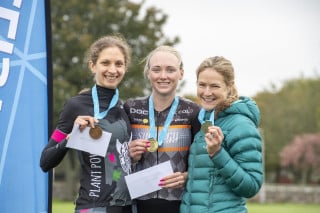 With defending champion Grant Ferguson was sitting this one out, it was down to another mountain biker, Kyle Beattie (Cairngorm CC), to secure the National title and at his first attempt of hill climb racing. Carving out a convincing win with 7:43.17 a good 12 seconds clear of second placed rider Robin Downie (Andrew Allan Architecture), 7:55.70, less than a second ahead of 3rd placed rider Tom Merry (Edinburgh University), 7:56.35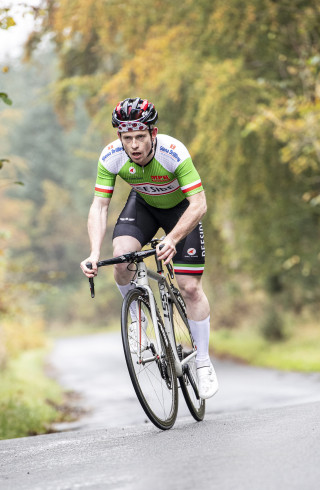 Mountain bikers seemed to excel at hill climbing with both Junior female and male titles going to XC riders.
Jonte Willins (Peebles CC), took the top step in the Junior race with 8:11.78. While Willins had a good buffer, the battle for silver came down to milliseconds with just .46 of a second separating Matiss Robertson (RT23), 8:14.50 from rival Gregor McArthur (Glasgow Nightingale) 8:14.96.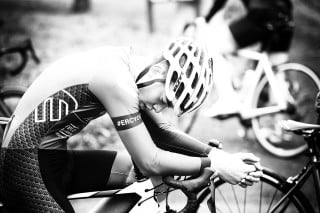 Meanwhile Anna McGorum (Peebles CC), added yet another National title to her expanding palmares, taking the win in the junior women's race recording 9:48.95
The Team prize went to Edinburgh RC - Martin McWhirter, Calum Kennedy and Joseph Agnew clocking a cumulative time of 26:17.96 to take the gold ahead of their nearest rivals Dooleys with their time of 26:21.94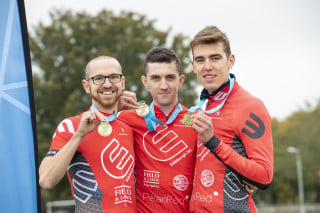 Special mention has to be made of non championship rider Murray Lawson - East Kilbride RC. The youth rider blitzed the course to take the win in the Youth race, in a course record smashing 7:35.91, shaving an astounding 20 seconds from the record, making him the fastest rider of the day. Lawson will be back next year as a junior with his sights set firmly on a championship title and hopefully another course record.
Many thanks to organiser Jane Timperley and host club Kinross CC for putting on yet another safe and successful event. Thanks to, to all the dedicated time keepers, commissaries and volunteers without whom these events would not be run so smoothly.