Warm Up with the Pros!
If you're riding in the Youth races at The Tour Series Motherwell on Tuesday 14th May 2019 and The Tour Series Aberdeen on Thursday 16th May 2019 then gosh,do we have an opportunity for you!
Team Scotland superstars Katie Archibald and Neah Evans are going to give 2 lucky prize winners the chance to be a part of their warm up session as they prepare to take on the Elite Women's Race. As if that's not enough, the winners will also recieve a speacial Scottish Cycling goodie bag!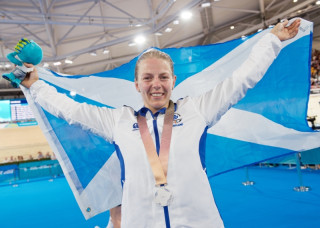 If you'd like to be in with a chance of winning this awesome award it couldn't be simpler. All you have to do is sign up for either the Motherwell or Aberdeen event! Entries for Motherwell and Aberdeen are open until Friday so act now!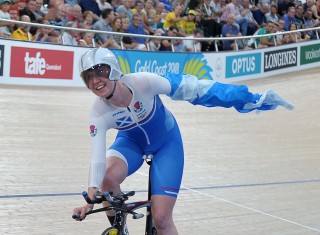 For each event, all youth rider entries will go into the draw. Two winners will be selected at random and offered the chance to join Katie and Neah for their warm up prior to the Elite Women's race. This will take place following the Youth races and the Youth podium presentation.
The draw will take place, winners announced and contacted on Monday 13th May 2019 in advance of the events.
The session will last 15 minutes and winners must be competent at riding the rollers unassisted
Winners must report to the Scottish Cycling pop up to participate in the warm up by 16.40 and bring their rollers, bike, helmet and shoes with them.