Scottish National Olympic Time Trial Championship: Tour of the Meldons
Sunday 21st April 2019
Eddleston
Edinburgh RC
The Tour of the Meldons is one of the classic time trial events on the Scottish Calendar with a history dating back to the 1930s. It was then that Jim Wight of the Edinburgh Road Club conceived the mountain time trial circuit including the climbs of Shiplaw and the Meldons. Though at that time the Shiplaw section was but a rough track, the course grew in popularity and the Tour of the Meldons was established. Edinburgh Road Club organised the race for many years until the club was disbanded during the Second World War. In 1974 Edinburgh Road Club was reformed and in 1975 the Meldons was reborn and has continued since, enjoying a high profile by attracting top riders from Scotland and further afield.
2018 Winners
Senior Men: Wilson Renwick
Senior Women: Lynsey Curran
Mini Downhill Series Round 2: Innerleithen
Sunday 21st April 2019
Borders MTB
The Mini Downhill Series is back with another round taking place at Innerleithen.The top two riders from this event will qualify for the Finals which take place at the Nevis Range as part of the Fort William MTB World Cup on Saturday 1st June 2019.
Youth Circuit Series Round 3: Kames Crit
Saturday 20th April 2019
Kames Kart Track
EKRC
Round 3 of the Scottish Youth Circuit Series will be run by East Kilbride Road Club at the Kames Motorsport Circuit in Muirkirk, a popular youth racing venue. All categories of Youth riders will be racing, starting at 10am.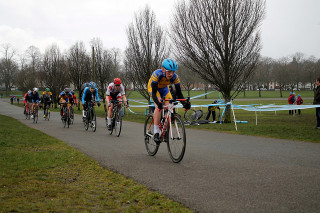 Condor Good Friday Track Racing
Friday 19th April 2019
Lee Valley VeloPark
Several Scottish riders will compete in the Condor Good Friday Racing. This event is a unique, truly 'open' event, welcoming entries from local clubs, elite development teams and International Federations, with everyone competing on a level playing field. The 7+ hour programme accommodates more than 100 riders and features two sprint and three endurance championships, all with trophies and prize packages to be won.
Are you racing this weekend? Don't forget to post your results on social media tagging @ScottishCycling #SCResults #SCNatChamps