Scottish National Omnium Championships
Sir Chris Hoy Velodrome, Glasgow
Saturday 9th February 2019
The 2019 Scottish National Championships will kick off this Saturday with the third edition of the Scottish National Omnium Championship at the Sir Chris Hoy Velodrome.
A huge thank you to Event Organiser Tom Forbes and the Scottish Cycling National Track League Organising Committee who, like all our organisers, have done a power of work behind the scenes to put the event together. A strong field looks set to contest the open category, with teams Bioracer- Moriarty Bikes, Spokes Racing Team and Edinburgh RC well respresented. 2018 National Champion in the open category, Kyle Gordon will be riding to defend his title after a strong showing at the National Track Championships in Manchester a few weeks ago. Meanwhile reigning womens champion Ellen McDermott won't be present, leaving the race wide open.
Racing commences at 1pm.
Scottish Cycling are pleased to announce that 5311 Media will be covering our championships for the 2019 season. We look forward to enjoying their images and reports.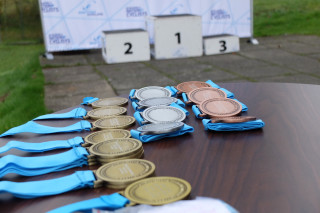 Good Luck to all riders competing at the 2019 Scottish National Omnium Championships this weekend. Let us know how your race goes by tweeting @ScottishCycling #SCResults.
Cross at the Caslte, SCX 5
Glengorm, Isle of Mull
Saturday 9th February 2019
Organised by Mull and Iona Cycling Club, the 13th annual Cross at the Castle event takes place this weekend and will bring together some of Scotland's best CX riders for two days of fun and festivities.
Racing kicks off at 10am on Saturday with Santa CX Worlds taking place on Sunday. With Storm Eric threatening some wild weather, it looks set to be an exciting weekend of racing.
Let us know how your race goes by tweeting @ScottishCycling #SCResults.