TISSOT UCI Track Cycling World Cup
London
Friday 14th December - Sunday 16th December 2018
A total of eight Scottish riders will be taking to the track at the Lee Valley Velodrome this weekend for the next round of the TISSOT Track Cycling World Cup.
Neil Fachie piloted by Matt Rotherham will compete in the Tandem Match Sprint. Neil and Matt won gold in both Time Trial and Sprint events at Gold Coast 2018, setting World and Games records in Sprint qualifying and a Games record in the Time Trial. Newcomer to the GBCT podium potential programme is Fin Graham will compete in the 1km Time Trial.
Neah Evans and Katie Archibald will represent the Great Britain Cycling Team in the Women's Endurance events. While Senior Academy rider and Youth Tour of Scotland alumni Jenny Holl will ride for Team Breeze.
Jack Carlin rides the Sprint events for Team inspired and will be keen to build on his form from past events.
Stephen Park OBE, performance director for the Great Britain Cycling Team, said: "This is a historic moment for the Great Britain Cycling Team as we have riders from both our able-bodied and para-cycling squads competing at the same event. Having announced a strong para-cycling squad last week, I'm pleased to be able to confirm an exciting squad to contest the able-bodied events.
"The home world cup is something our track cyclists look forward to year-on-year, and to have it at the iconic Lee Valley VeloPark where so many historic memories have been made makes it an extra special experience for our riders. I'm really looking forward to having the home crowd getting behind us and cheering us on in force as we look to build on the momentum we have gathered in previous events of this Olympic qualifying period."
Team Huub/Wattbike, containing Scottish riders Jonny Wale and John Archibald will be looking to continue their successful assault on the TISSOT UCI Track Cycling World Cup and dominate in the Team Pursuit.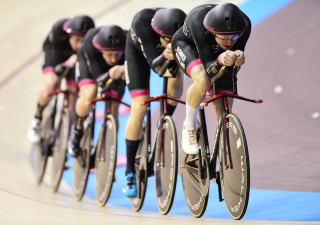 MTB Technical Camp
Satuday 15th - Sunday 16th December 2018
Innerleithern
A combined Scottish Cycling and British Cycling Mountain Bike camp will take place this weekend at Innerleithern in the Scottish Borders. Led by Paul Newnham from Scottish Cycling and assisted by Matt Cox from British Cycling, the camp is mainly focused on youth riders, with some juniors joining to gain valuable experience.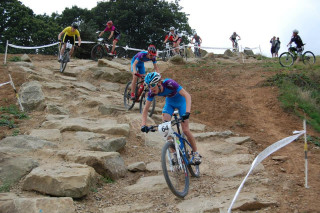 Were you racing this weekend? Make sure you tweet @ScottishCycling and use the hashtags #NationOfCyclists #SCResults to let us know how your race went.