Scottish riders look set to dominate as they head to the UCI Mountain Bike World Championships to represent the Great Britain Cycling Team.
The UCI Mountain Bike World Championships are taking place in Lenzerheide from the 5th – 9th September and the Great British Cycling Team are taking a solid group of riders to compete, including some strong Scottish mountain bikers.
In the Downhill disapline, Reece Wilson, still riding high from his Fort William podium will race in the Elite Men category. Henry Kerr will be looking to improve on his 9th place finish from last year's world championships with twin brother George and Cairngorn local Jamie Edmondson also making selection. All three riders have had brilliant seasons so far and will be keen to capitalise on good form coming into the event.
Great Britain Cycling Team for UCI Downhill Mountain Bike World Championships: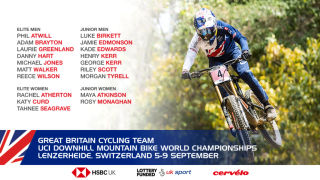 Great Britain Cycling Team for UCI Cross Country Mountain Bike World Championships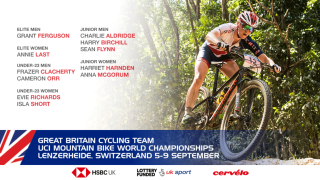 In the men's cross country events, elite national champion Grant Ferguson and junior national champion Sean Flynn are amongst those who will represent Great Britain. Following her 5th place at the Gold Coast Commonwealth Games, under23 rider Isla Short will once again be keen to prove herself on the world stage.

Having had a brilliant season so far, the Juniors are expecting to deliver some solid results at the World Championships. Sean, Charlie and Anna all competed in a Junior World Series race last Sunday with all three having great races. Sean took 2nd, Charlie 7th and Anna come home with 7th.
The event will kick off with a Cross Country Team Relay which is set to be a fantastic spectacle.
Check out the Race Programme here
Live timing can be found here