Let's Ride Glasgow
Glasgow, 26th August
We're closing the roads to traffic in Glasgow on Sunday 26 August and hosting a street festival for anyone on a bike.
Music, food and drink, fun and games, demos, giveaways, activities, challenges, face painting – it's all happening. It's free to enter, you get to see your city in a different way and it's a fun, active, family-friendly day out. You don't have to go the 5k distance – just as much or as little as you want.
You can still sign up for Let's Ride Glasgow here.
Follow #LetsRideGlasgow on Twitter for updates.
Scottish National 100 Mile time Trial Championship
Montrose, 26th August
Deeside Thistle CC
The Furneau Trophy has made for the perfect event to contest the National 100 Mile Time Trial Championship in previous years and will be hosted once again this Sunday by Deeside Thistle. The 100 Mile is the ultimate test against the clock and will be sure to produce a worthy winner.
Follow #SCNatChamps on Twitter for updates.
Junior Tour of Wales
Brynmawr, Wales, 24th - 27th August 2017
A group of Juniors will be representing Scotland at the SD Sealents Youth Tour of Wales. Five stages, four jerseys, one bank holiday weekend and some of the best young riders in the country. The 2018 SD Sealants Junior Tour of Wales builds on the success of last year's edition to form the pinnacle of the BC Junior Men's Road Series.
North west youth and junior tour
Morcambe, 25 - 27th August
Scottish Junior Girls will be representing at the North West Youth and Junior Tour. A 3 day event at 3 different venues including a time trial and two closed road races. Day 1, Morecambe, Day 2 Lancaster, Day 3 Kirkham. This fantastic event forms part of the British National Youth Circuit Series for A's and B's with support races for C's. It is also part of the Junior Womens National Series.
UCI Mountain Bike World Cup
La Bresse, France, 24 - 26 August
Grant Ferguson, Isla Short and Kerry McPhee will be racing the final round of the MTB World Cup in La Bresse this weekend. The Scots have delivered exceptional results this season and will be looking to finish it off in style.
UEC MTB Youth European Championships
Pila - Valle d'Aosta, 22 - 25 August
A group of twelve young Scottish riders headed out to Italy this week to compete in the UEC MTB Youth European Championships, alongside 500 other youngsters. So far the team has come 8th in the Team Relay and there is still another action packed day of racing to come of Saturday.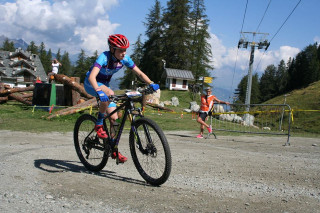 Check out the results here.

Are you racing this weekend? Don't forget to tag @ScottishCycling and #SCResults