Volunteer Week 2018
Every day this week Scottish Cycling is going to bring the focus on one of the key people who make this great sport tick. For Day 6 we caught up with Morven Brown from Dales Cycles Race Team
Name:
Morven Brown
Age:
28
Occupation:
National Events Officer
Cycling Club:
Dales Cycles Race Team
Volunteering role(s):
Event Organiser/ Coach
How long have you been volunteering in your role for?
I have been volunteering for the last 8 years in events and for 5 years as a coach
What are the benefits of volunteering?
Free food!
…No seriously, it's about getting out and meeting new people and feeling like you are contributing to the cycling community. I organise events with my Dad so it is a good opportunity for family time and ultimately, volunteering in cycling led to me getting a full time paid job working in the sport I love.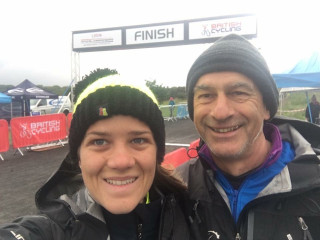 What has been your most memorable volunteering experience in cycling?
That's a tricky one…
Probably either; doing press photography at the 2014 Glasgow Commonwealth Games or the first time my Dad and I organised a British XC Series race, that was quite a learning curve.
Where do you want to take your volunteering next?
Probably coaching, I'd like to more with my coaching. I am a qualified track coach but I would like to get some more disciplines under my belt. I'd also like to find the time to re-start my youth cycling club as it's such a rewarding experience.
Describe the perfect volunteer (without describing yourself!):
The perfect volunteer is enthusiastic, motivated but doesn't need to have cycling knowledge. They should be willing to learn and erm… kind of want another warm fuzzy word… they basically just need to be an all-round good egg, who want to do good stuff for whatever reason.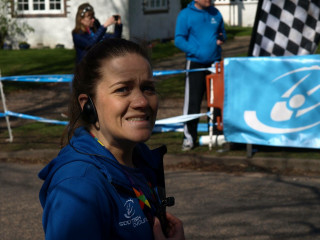 Advise someone who might want to volunteer in cycling.
You should look for opportunities close to you or that you would be going to anyway. It'll be easier to stick with it if it's convenient. Try out a few different roles to find the one that best suits you and chat with the other volunteers at the events to find out what they get up to. Most importantly, you don't need to be a cyclist, you just need to want to have fun, learn and give something back.
Do you or somone you know Volunteer?
We'd love to hear your volunteering stories and see pics of you in action. Tag us in Tweets using @ScottishCycling and use #VolunteersWeek
Missed the other days?
Look back on day 1's article on Gareth Edwards here
Look back on day 2's article on Scott Kerr here
Look back on day 3's article on Jamie Penny here
Look back on day 4's article on Fraser Johnson here
Look back on day 5's article on Lusia Steele here
What is Volunteers' Week?
Volunteers' Week is a time to say thank you for the fantastic contribution volunteers make.
During the week, hundreds of events and celebrations take place across the country, saying thank you to volunteers and recognising their invaluable and diverse contribution to the UK.
Volunteering For All
This year, Volunteers' Week is about volunteering for all – celebrating the huge range of people who give their time in so many ways.
It's a chance to think about what volunteering for everyone means to you. How can you celebrate people from every walk of life who are getting involved in volunteering