---
Each month we will be putting the spotlight on one club from each Region for the Club Newsletter. Read all about the clubs below!
---
Ythan Cycling Club
Published on: 18th November 2013
Club info: www.ythancc.org.uk
The lifespan of their existence may not match some of the best known cycling clubs in the North and North East of Scotland but since their creation in 1987 Ythan Cycling Club, based in Ellon, Aberdeenshire has grown in a manner that few could have predicted.
Click here to read the full article
---
Glenmarnock Wheelers Cycling Club
Published on: 12th December 2013
Club info: www.glenmarnockwheelers.co.uk
Glenmarnock Wheelers were founded in 1941 by cyclists from the RutherGLEN and DalMARNOCK districts of Glasgow. The new club attracted many people into the sport, initially by introducing them to the delightful countryside which surrounds the city on Sunday clubruns but later expanding horizons by escaping for weekend and longer trips all over Scotland, staying in youth hostels, at a time when family motoring was almost unknown in postwar Britain. Members also raced and time trialled all over the country.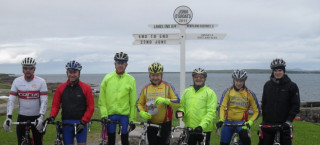 Click here to read the full article
---
West Lothian Clarion

Published on: 20th January 2014

Club info: www.westlothianclarion.co.uk
West Lothian Clarion is a section of the National Clarion. The National Clarion Cycling Club formed in 1895 and has some 25 member sections throughout the UK. The West Lothian Clarion cycling club formed in 2008 as a result of like-minded local cyclists looking for a way of developing their own ability in the company of others. Over the last six years the club has grown to 252 members including a strong youth and women's section.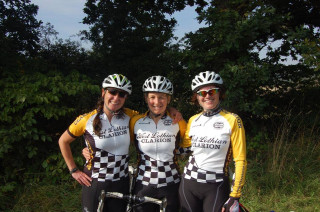 Click here to read the full article
---
Walkers Cycling Club

Published on: 17th March 2014

Club info: www.walkerscyclingclub.com
Founded in 2006, Walkers Cycling Club is an Ayrshire based club that encourages participation in all types of leisure and competitive cycling. There are over 100 members taking part in most types of on and off-road cycling, with runs and activities to suit most levels of experience. We have rock hopping mountain bike types, mud-loving cyclocrossers, roadies and trackies! Walkers Cycling Club prides itself on having something for everyone.
Click here to read the full article
---
Shetland Wheelers

Published on: 18 April 2014
Club info: Shetland wheelers website
This summer, the UK's most Northerly cycle club celebrate their 25th anniversary.
The Shetland Wheelers were founded in 1989 when 2 keen cyclists, David Johnson and Terry Atkinson, wanted to put a club together to encourage others into the sport of cycling. The inaugural cycle run on the 16th of August that year saw 17 cyclists with only 16 bikes set off on an 8 mile loop or an extended 15miles for the more keen cyclists.

Click here to read the full article
---
Cumbernauld Centurions BMX Racing Club
Published on: 26 May 2014
Club info: www.cbmxc.co.uk
Cumbernauld Centurions BMX Racing Club has been going from strength to strength in recent years, having evolved significantly from a handful of members to a thriving club of over sixty, from ages five to forty five, riding and competing successfully both locally and UK wide.