Published: 28 March 2013
---
British Cycling has signed an agreement with PGL, a leading provider of activity courses and holidays, which will see hundreds of their instructors undertake Level 1 MTB Leadership training.
The Level 1 Mountain Bike Leadership Award is a site specific qualification and the partnership will see British Cycling tutors visit eight PGL outdoor centres across the UK and mainland Europe to actively train their instructors. Once qualified, PGL staff will be able to lead thousands of young visitors to the centres on introductory level mountain bike rides on set routes in a safe and enjoyable environment.
British Cycling works in partnership with Scottish Cycling and Welsh Cycling, who have contributed to the development of the award and will also be responsible for delivery in the respective home countries.
Recreation Education Manager Neil Atkinson is delighted to see the Level 1 Award coming to life with PGL's workforce.
He said: "The Level 1 Award is very specific in its remit and aims to provide outdoor staff with the necessary key skills to safely lead visitors on a fun and exciting mountain bike ride.
"We have been impressed with the level of professionalism and competency of all the PGL staff we have encountered so far. Our key aim has been to up-skill their knowledge of mountain biking to complement their already highly competent leading skills. We are really pleased with the relationship we are developing with PGL, and we are looking forward to making further visits to their centres as the partnership develops."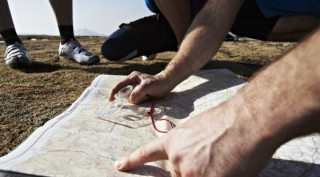 PGL centres have long been known as one of the most popular outdoor training organisations, and have been offering Mountain biking as an activity for over two decades.
"There has never been a definitive organisation with which to qualify staff as there is with Paddle sports or Sailing," according to Bob Timms, Activity Technical Advisor & Trainer. "For many years a variety of organisations offered training and assessment, but none could truly claim National Governing Body status, nor offer a 'good fit' to our training and operational needs.
"What British Cycling now offers with the L1 Site specific award fits perfectly to the delivery of our MTB sessions and experiences that regularly use the same trails. It means all our staff delivering sessions are now qualified with the National Governing Body for Cycle sport and become members of British Cycling."
As well as adding MTB Leadership to the existing skill set of PGL instructors, Bob Timms is also confident the working relationship with British Cycling will see further cycling engagement across his organisation's workforce.
Timms added: "This opens up a whole variety of opportunities not only into the L2 MTB leader, which a number of our staff have now begun, but also onto the Coaching awards in different disciplines.
"We are very proud to be associated with British Cycling, the courses they deliver and the huge support and resources now on offer to our staff and guests alike."
---
For further information on the new British Cycling MTB Leadership Award please visit britishcycling.org.uk/mtbleadership or pgl.co.uk