---

---
NEWS RESULTS REGISTER RULES AND REGULATIONS
---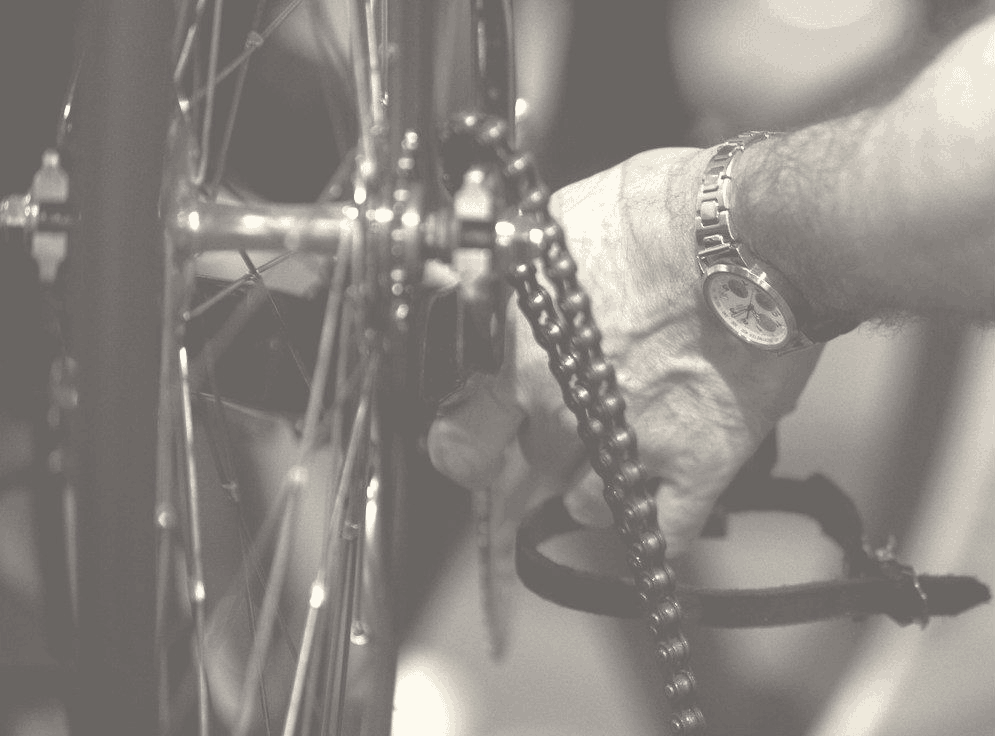 If you have any feedback about the National Track League please email: events@scottishcycling.org.uk
Live results can be found on the night on the
SCOTTISH NATIONAL TRACK LEAGUE facebook page
* * * * *
Just a wee reminder that:
You must be fully accredited and have BC membership of silver or above to race and you must bring your membership card on the night.
Hire bikes are not available on the Wednesday Track League nights at the Sir Chris Hoy Velodrome.
___________________________________________________________________
News and Updates - December 2014


Results from our very first Saturday afternoon event - Omniums
Senior men and 2nd Year Junior Group
Senior-Youth_Omnium_-_full_results_-_29th_November.pdf
Junior and Youth A & B
Junior-Youth_Omnium_-_full_results_-_29th_November.pdf
Senior, Junior and Youth A Women
Womens_Omnium_-_full_results_-_29th_November.pdf
Youth only
Youth_Omnium_-_full_results_-_29th_November.pdf
*****
The next Saturday event is our Madison Championships on 20th December - entry still open for this. See eligibility criteria and further details on event page - we are also delighted that the Womens event will be the
British Cycling Womens Omnium championship
https://www.britishcycling.org.uk/events/details/122799/British-Cycling-National-Women%27s-Madison-Championship-Meeting-%28incorporating-SC-Senior,-Wom,-J--Wom,-Youth-A-Mad%29
Other Saturday dates for your diary are 17th January and 14th February - more details to follow.
Pies and Pursuit entry is also now open for entries the world famous event is on 17th December 2014 - enter through the BC system but also complete the attached form.
Pies_and_Pursuit_2014_Entry_Form.pdf

September 02/09
Track League returns for Winter 2014/2015!
Track League will recommence this Wednesday (3rd September).
Please read this information sheet before attending.
Please note the following: To ride this track league a rider MUST have been through the accreditation in Glasgow and have a Glasgow Club card. (see separate note for riders with Manchester accreditation in enclosed document). When you come to the venue on Wednesday you will have to report to the reception desk and be logged in as having attended (no payment is necessary), you will be given a wristband which will confirm to us at the sign on desk that you do have the necessary accreditation.
You still need to bring your SC membership card – just remember to bring your Glasgow Club card too !!!
April
09/04
Because of low numbers last week, we decided to mix things up a little, with some short scratch races and kierin racing. This seemed to go down well with everyone!
Results will be posted very soon, I have have been quite busy with First Aid courses, the Youth Tour, and also technology issues, but they should be up at the beginning of next week.
Speaking of the Youth Tour, a huge congratulations to our TL regulars Jenny Holl and Sarah Bradford who finished 2nd and 3rd on GC, and especially to Rhona Callander, who won the overall GC (and thus leading Scottish rider too), the points, the KOM, and the Team prize (with East Mid Scotland 1).
In the boys race, Matthias Barnet finished in second on the GC, and was first of the Scottish riders, with Joseph Nally in fifth overall on GC.
Well done to everyone who took part though, it was a great weekends racing!
March
27/03
The long promised newsletter is HERE!
Included is the provisional schedule for the remaining wednesdays up until the Velodrome closes at the end of May. These events are slowly appearing on the British Cycling website for entries.
2 April Endurance Night
9 April No Meeting – Easter Break
16 April No Meeting – Easter Break
23 April Endurance Night – and all Youth/Junior riders to ride a 200m TT.
30 April Sprint Night – all senior riders to ride 200m TT pre racing.
7 May TT Night (+ Potential Scotland Squad qualifying times night)
14 May Endurance Night
21 May Endurance Night
28 May Pursuit Night
13/03
Results from last night are now posted, a good night of racing was had by all!
The schedule for Track league will be released very shortly, I am currently drafting a newsletter which will be hitting your inboxes very soon!
06/03
The results have now been posted after last night's eventful meet. Apologies to all who came, due to a number of circumstances things did not go as we had planned, but hopefully we managed to salvage the evening enough to please the majority! On the bright side, we now know how popular sprint nights will potentially be, and will be able to cater in a few more before the end of May, and hopefully a few other different programmes, such as time trials and pursuits, whilst doing our best not to be oversubscribed. The other factor was the Scotland squad members taking a wee bit longer than we had counted on... But 2014 is Commonwealth year, and we would all like to see as many Scottish riders on the boards come the Summer, and after last night, we have a few more who will be there! Well done to them!
February
22/02
The 5th of March has been confirmed as a sprint night, and the online entry system is live on the BC site.
This has been requested by Kevin Stewart as an opportunity for some of the Commonwealth Games hopefulls to set their sights on the qualifying benchmark, so it should be an exciting night for everyone as we all aim for new PBs in the 200m.
More details will follow on the format of the evening, but early rumours have been that the 200m times will form some sort of sprint ladder, with three riders on each rung who will race off against each other.
The updated Track League points table can now be found in the results section.
13/02
*BREAKING NEWS*
5th of March will potentially be a sprint night! So get your legs in gear and come prepared for speed!
Programme and races will be listed shortly.
I have had a few requests from riders and coaches that we add in the times of the races on the results sheet. This will start from next week, I would have done this week, but I think one of the comms has run off with my timing sheet... So this weeks results will be timeless unless I find it again!
05/02
Numbers for track league are increasing rapidly, so please make sure you enter online before the Sunday deadline! This has been changed to 23.55 on the Sunday evening before Track League. Riders who miss the deadline are starting to realise that they may not get a slot if they try to sweet talk their way to a late entry.. We just do not have the space unless you are very lucky!
If you do enter you have until 11:00 of the day of track league to let us know you cannot attend and we can arrange a refund - after 11:00 we will not refund any entry fees. Entries on the line are no longer available, since we will probably not have any room for you!
January
I (Stuart(The new events assistant/new Heather)) am currently trying to update the website as it was all a bit of a mish mash of files and wee stories, so expect a few changes over the next few weeks, and (hopefully) a new, snazzier version of this page! I am looking to add some photos from Track League to the page as well, so if you have any that you think would be worthy to share, please send them to stuart.young@scottishcycling.org.uk (making sure you have filled out the Photographer's accreditation first!)
December
Having the squad riders attend track league on a regular basis has really added a bit of spice to the A group and regulars will notice that there has been a lot of movement between groups. The C and D groups are becoming very similiar in abililities now and riders in these groups will notice much more movement as league progresses. After the New Year lots of our Youths will be moving up a category - I'd watch out for some of these rapid youngsters making their way into the big groups if I was riding - not only do they pedal fast but their skill level and racing savvy it a bit scary in ones so young !!!
Entries for the Pies and Pursuits (18th December) night are coming in fast - some very interesting teams being put together in clubland just now !! Remember if your team want to enter submit the form (further down this page) but have each rider entry the normal way.
Results for the 20th November are now online - I don't know about you guys but I missed track league last night and am really looking forward to next week !!
PIES AND PURSUITS night - we are delighted to announce the return of our very popular Pies and Pursuits night - this will be the last Wednesday before the Christmas break 18th December 2013. Team members should enter as normal as individuals and complete the attached form. The format will be dependent on entries but we are hoping to run an 'elite pursuit competition' where some of our top teams / riders will form what they think will be the best team and we will have a qualifying round for them (full 4k team pursuit) with the fastest 4 teams going to the finals. (3/4 going to bronze medal* ride off and 1/2 going into gold medal* ride off). The 'not quite elite' teams will also have a similiar competition, perhaps not as long - these teams can be any combination you want with 2, 3 or 4 riders dependent on how many friends you have !! Consideration will also be given to a competition for best club team with a minimum of 2 youth riders and 2 senior riders and also best family team. All women teams would be more than welcome - perhaps we can have a record breaking attempt - let's see if we can beat the newly set Womens World Record for Team Pursuit set in Manchester last month !!
* well maybe not a medal but we will give the winning teams some Deluxe mince pies !!
Pies_and_Pursuit_entry_form_2013_a.xls
WOW .. is our track league getting fast and furious or what - you may have noticed that we have many of our squad riders - in both A and B group - which is making the racing very interesting indeed. Watching the amount of time the some of the squad girls are spending on the front in the Bs is making me smile !! There is not much difference in ability now between the C and D groups and the standard of riding and racing tactics being introduced makes every race great to watch. The Youth group is the one to watch if you want to learn how to ride in bunch racing on the track - each one of them is so skilled and smooth it's a pleasure to watch !!
Heather : Next week 20th - will be the last night, unfortunately, that we will have Heather imposing a chocolate tax on anybody who pins their numbers on wrong, rides without their helmet in the warm up area, doesn't enter on time and attending to the bumps and scrapes etc etc etc ... she's leaving Scottish Cycling and joining the Ambulance Service !! We are really sad about this and I'm sure you will all join us in thanking Heather for her help and support since track league started last year and wish her well for the future. (now i'm away to cry !!)
It's been fantastic racing over the last few weeks - with some new talent emerging from the ranks as well as some old foxes sitting in the till finish line (you know who you are

). Please note no track league on the 16th October - we're all going on holidays to recover from the Nationals !!
What an exciting start to the Track league at the Sir Chris Hoy Velodrome on Wednesday - the Youths have all got taller over the summer !!! and I am sure the Seniors will be complaining they have all got faster too !!!
OTHER TRACK LEAGUES in SCOTLAND
AND remember that the open air track leagues are in full swing so go along for some sun drenched racing at Caird Park, Dundee on a Thursday night
https://www.britishcycling.org.uk/events/details/87501/Caird-Park-Track-League-2013 and
Meadowbank, Edinburgh (Tuesday Nights)
https://www.britishcycling.org.uk/events/details/86688/2013-Meadowbank-National-Track-League
________________________________________________________________________________________
Summer break
TRACK LEAGUE at the Sir Chris Hoy Velodrome will be taking a break over the summer holidays – and returning on Wednesday, 4th September. The programme for racing on that date will be announced mid July.
The Track leagues at Caird Park in Dundee and Meadowbank in Edinburgh will continue throughout the summer – both venues offer a great programme of racing and would welcome new riders to their leagues. Details can be found on the British Cycling Events Calendar.
For the weeks in between we have arranged for some Youth and Junior sessions to take place and there will also be an opportunity to be involved in some Madison training. Brief timetable is attached – if you are interested in taking part in any of these sessions contact the session 'lead'.
Remember we are able to set up a coaching event on the BC event registration system – might be easier for you to manage and collect money.
3rd July – 6.00 to 10.00 Youth and Junior sessions – lead by Alan Denman and Mark Young alan.denman@scottishcycling.org.uk, mark.young@britishcycling.org.uk
10th July 6.00 to 8.00 – Youth sessions – lead by Mark Young
8.00 to 10.00 – Madison training – lead by Callum Watson
17th July 6.00 to 8.00 – Youth sessions – lead by Mark Young
8.00 to 10.00 – Madison training – lead by Callum Watson
24th July 6.00 to 10.00 - Youth and Junior sessions – lead by Alan Denman and Mark Young (alan.denman@scottishcycling.org.uk, mark.young@britishcycling.org.uk)
28th July 5.00 to 9.00 - Youth and Junior sessions – lead by Alan Denman and Mark Young (alan.denman@scottishcycling.org.uk, mark.young@britishcycling.org.uk)
31st July Track closed for maintenance
7th August Track closed for World Junior Track Champs – tickets still available – Click here to purchase ticket
14th August tbc
21st August Training for riders going to the Inter schools track championships
28th August tbc
---
30/5 - Results for last nights Sprint / Masters night are now loaded. Apologies to the Sprinters that you were only given 2 heats of sprints - will make sure this doesn't happen again - will only get newbies doing 200m TT in future to make sure we get all the heats in. A few techy problems on our side which we will work hard to sort. Hope you all still had a great nights racing - I know some of the Auld Yins did - big well done to these guys - some had never raced before - some had raced but ages ago and some have just never stopped because they love it so much !! (once the sore legs go away !!)
---
24/5 - results now available for the 2nd Youth and Womens night - numbers were a bit lower but I'm putting that down to exam time - looking forward to seeing lots more kids and women on 12th June. Sprint night next week with some classy guest riders - we have some of our older gentlemen and women coming to compete (Masters_Sunday_Sessions.pdf)
---
11/5 - results now available for our 2nd Sprinters night - unfortunately the numbers are a bit lower than anticpated - we would be interested to have your comments / ideas on our summer programme - we want to make sure we giving you, the riders, what you want from your National Track league. Comments to heather.sinclair@scottishcycling.org.uk.
---
17/4 - Our first Spinters Ladders night was a great success with some great riding, especially from some of the younger riders and some 'foxing' around from some of the older generation - you know who you are !! Every sprint was fearlessly fought out with much thought being given by the riders on what tactics to use - others were just sheer 'i'm having a go here !!' which brought many a smile to the face of the spectators !! Everybody had a great night and the organising team were pleased to receive lots of positive comments.
---
Date Published: 06 April 2013
Summer Update
After a very exciting start to the National Track League in Glasgow we are looking forward to racing over the Summer!
Download our news update here: Breaking_news_april_2013_v2.pdf
---
2014/2015 RESULTS
17th December - Pies and Pursuits
Senior and Junior Track League Standings at 27th November 2014
Youth Track League Standings at 27th November 2014
19th_November_2014_Results.pdf
Winter 2014 Track League Standings
Winter 2014 Youth Track League Standings
7 May
30 April
23 April
2 April
Click here to download the Overall Standings for 2014 (Last updated 19th February)
2013 RESULTS
4th_December_Track_league_results.pdf
20th_November_Track_league_results.pdf
13th_November_Track_league_results.pdf
6th_November_Track_league_results.pdf
30th_October_Track_league_results.pdf
23rd_October_Track_league_results.pdf
2nd_October_Track_league_results.pdf
25th_September_Track_league_results.pdf
18_september_track_league_results.pdf
11th_September_Track_league_results.pdf
4th_September_Track_league_results.pdf
Please click here to download Overall Standings from the Scottish Cycling National Track League
Please click here to download Overall Standings from Block 2 of the Scottish Cycling National Track League
Please click here to download Overall Youth Standings from Block 2 of the Scottish Cycling National Track League
Summer Block 1
Summer_Sprints_-_Night_1_-_17_April.pdf
AResults_-_1st_Endurance_Summer_night_-_24th_April.pdf
AResults_-_1st_Youth_Night_1_may.pdf
Summer_Sprints_-_Night_2_-_8th_May.pdf
Please click here to download Results - Endurance Night - 15th May 2013
Results_-_2nd_Youth_and_Womens_night_-_22nd_May.pdf
Results_-_3rd_Summer_Sprint_Night.pdf
Block 2
Please click here to download Results - 27th March 2013 (PDF)
Please click here to download Results - 20th March 2013 (PDF)
Please click here to download Results - 13th March 2013 (PDF)

Please click here to download Results - 6th March 2013 (PDF)
Please click here to download Results - 27th February 2013 (PDF)
Please click here to download Results - 20th February 2013 (PDF)
Please click here to download Results - Va va voom Valentines Sprint Night - 13th February 2013 (PDF)
Please click here to download Results - 6th February 2013 (PDF)
Please click here to download Results - 30th January 2013 (PDF)
Please click here to download Results - 23rd January 2013 (PDF)
Please click here to download Results - 16th January 2013 (PDF)
Please click here to download Results - 9th January 2013 (PDF)
Block 1
Please click here to download Results from Day 7 (PDF)
Please click here to download Results from Day 6 (PDF)
Please click here to download Results from Day 5 (PDF)
Please click here to download Results from Day 4 (PDF)
Please click here to download Results from Day 3 (PDF)
Please click here to download Results from Day 2 (PDF)
Please click here to download Results from Day 1 (PDF)
---
Rules, Regulations and Documents
All riders must make themselves of the rules of racing by being familiar with the SC technical regulations and reading the attached Track League Rules document
* * * * *
Please remember that the Emirates Arena will NOT be hiring bikes out for competative riding which means track leagues and other racing events. They have introduced a 'no bikes zone' - this is to help preserve the track for future use - by minimising the amount of dust that is carried onto the track from riders tyres after they have ridden in the in-field. A set of rollers is therefore recommended for using for warm up at track league. Nocyclinginfield_2.pdf

For updated timetable of accreditation sessions and training sessions at the Sir Chris Hoy Velodrome see the attached link. To be able to ride track league you must have gone through the 4 part accreditation process at the Velodrome and also be a member of Scottish Cycling/British Cycling. To join contact British Cycling Membership Services - see link below.
http://www.emiratesarena.co.uk/velodrome/Pages/default.aspx
https://www.britishcycling.org.uk/membership
* * * * *
In line with the recommendation in British/Scottish Cycling's Child Protection Policy, the promoters of this event request that any person wishing to engage in any video, zoom or close range photography should register their details with staff at the rider sign on desk before carrying out any such photography. The promoter reserves the right to decline entry to any person unable to meet or abide by the promoter's conditions.
If you have concerns: if you are concerned about any photography taking place at an event, contact the promoter or event organiser and discuss it with them. If appropriate the person about whom there are concerns should be asked to leave and the facility managers should be informed.
Videoing as a coaching aid: there is no intention to prevent club coaches and teachers using video equipment as a legitimate coaching aid. However, cyclists and their parents should be aware that this is part of the coaching programme and care should be taken in the storing of such films.
photography_accreditation_form_for_track_league.doc