Follow britishcycling.org.uk on
Report: 25th Wasp Road Race (Wales)

Story posted August 19/08/2010 | Welsh Cycling
The 25th edition of the WASP road race, promoted by Ogmore Valley Wheelers, took place on Sunday August 15th in the Vale of Glamorgan. A strong field of local riders and entrants from further afield rolled off from Pontyclun rugby club in warm and sunny conditions. After the long neutralised zone to Cowbridge, the race proper was underway on 3 laps of the Vale of Glamorgan circuit. Among a strong field of 2nd Cats was Sharon Laws of Cervelo Test Team, riding the race in preparation for the Grand Prix de Plouay next week.

Eventual winner Ben Simmons (Wiggle) forces the pace early on
The early action was characterised by small group attacks of the front, without any ever really being allowed to establish. However, this did set a high enough early pace to cause several riders to be spat out the back on Death Valley as early as lap one. Lap two again saw strong riders shed off the back in Death Valley as the pace kicked up again. On reaching Llandow, Nick Watson (Dream CC) joined the ever-strong Richie Harris (Cwmcarn Paragon) in a courageous break, but the time gap was never quite enough to stay clear of the strong legs in the bunch.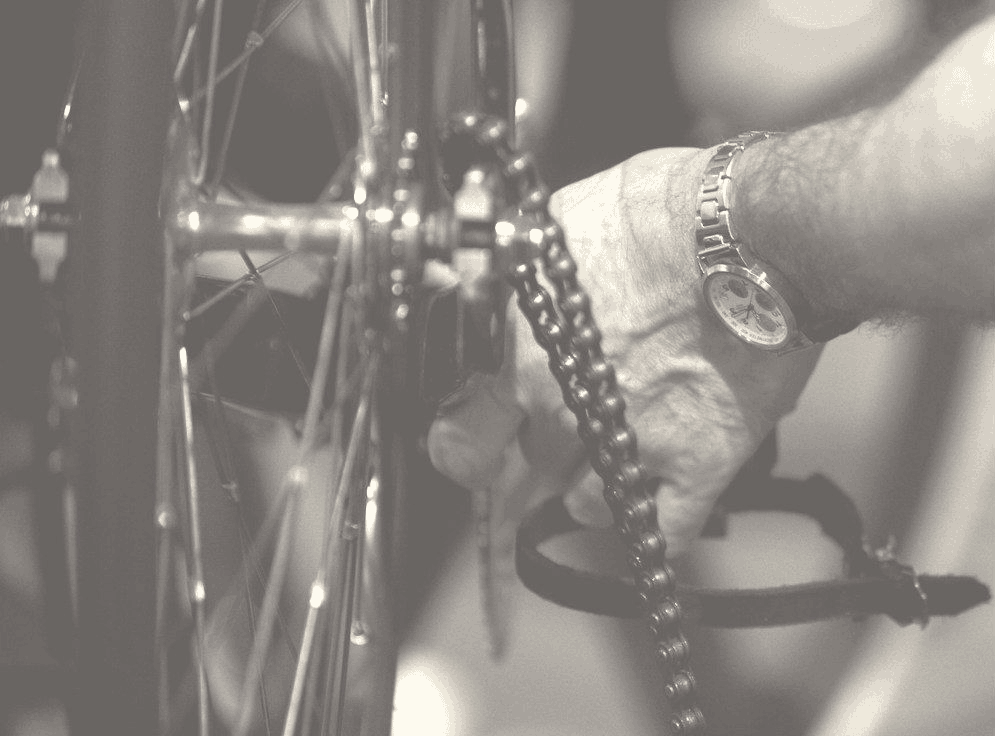 Richie Harris - always in the thick of the action
This race gets its name from the organising club's nickname (yellow and black kit), and also from the pain that can be felt from the finishing hill. The group had come together for the final 3km on the Cowbridge bypass, and after the effort of staying away for almost half the race, Watson and Harris were reeled in by the bunch on the slope as they felt the sting in the wasp's tail.
The field wasn't thinned out on this long upward drag as had been expected -much to the consternation of the judges on the line, as a tightly contested sprint finish saw Ben Simmons (Team Wiggle) cross the line first, just ahead of Richard Seymour (Cardiff Ajax) and Jason White (Bristol RC). James Dobbin (Arctic Premier) and Matthew Haase (VC St Raphael) were 4th and 5th respectively. Finishing in the bunch after strong rides were German rider Anna Fischer (Maxgear RT) who won the women's event, Sharon Laws (Cervelo Test Team), with Angharad Mason not far behind as she continues her preparations for the Commonwealth Games.
Result
1 Ben Simmons Team Wiggle
2 Richard Seymour Cardiff Ajax CC
3 Jason White Bristol RC
4 James Dobbin Arctic - Premier Racing Team
5 Matthew Haase VC St Raphael
6 Luke Cornish Cwmcarn Paragon RC
7 Jess Wieckowski Team Nemesis GB
8 Arwel Davies Bynea CC
9 Tom Neale Inverse Racing / Bikefood
10 Daniel Tilley Onelife Cycling Development Squad
11 James Jones Beeline Bicycles RT
12 Kieron Davies Bynea CC
13 Robert Gough Arctic - Premier Racing Team
14 Ben Roach Cult Racing
15 John Wylie Abergavenny Road Club
Post Race Rider Reactions
Richie 'Haggis' Harris (Cwmcarn Paragon): "2/3/4 races are definitely getting quicker these days, and a big shout to all those riders who are determined to have a go every week no matter what cat or age!. After a very fast first half of the race with myself and others trying to split field, managed to get away with my 100th attack. into head wind at Llandow, Nick came across and we rode together (although he doesn't like to push too big a gear)."
"Unlike the recent George Greaves memorial, wind direction was hard for a break to succeed but, what the hell, I pushed on anyway. I'd much rather have a go than sit in the bunch, and anyway my sprint is RUBBISH. I needed one or two more to share workload really this week. It's difficult when so many so called 2nd cats are pulling against you. I would have happily spent that £100 prize money mind you! My mate Simmo won and I had a good workout so all good in the end".
Sharon Laws (Cervelo Test Team): "It was a great opportunity for me to have a weekend in Wales when I could go and train on the National TT course in Llandeilo on Saturday and then do a race the following day. I go to Plouay World Cup next weekend with Cervelo and this was my first opportunity to race since breaking my collar bone 6 weeks ago. I didn't make the race easy for myself as I wasn't expecting it to end with a bunch finish."

"I did think a break would get away, particularly with the wind, so had picked out a few riders who I wanted to stay with and was in a number of attacks and small breaks and contributed to the chase for the 2 riders away on the last lap. This meant the race for me was more reflective of what I expect Plouay to be like next weekend when I will be working hard throughout the race to help set up a win for our leader riders."
"It did, however, mean that on the last climb to the finish I didn't have the legs to stay at the front which, I obviously found disappointing but, on reflection, with not racing for 6 weeks and having come down with a cold the day before and debating whether to race at all - I was pretty happy to have had such a good work out."
"Everyone was really friendly and it was a good atmosphere. For me racing with the men is really beneficial training, the races are more aggressive than any women's racing in the UK and the field sizes are similar to those in Europe. There is less pressure and they are a good opportunity to try different strategies without worrying about the result - something you can't do when racing for your professional team or in a women's race when people place high expectations on you".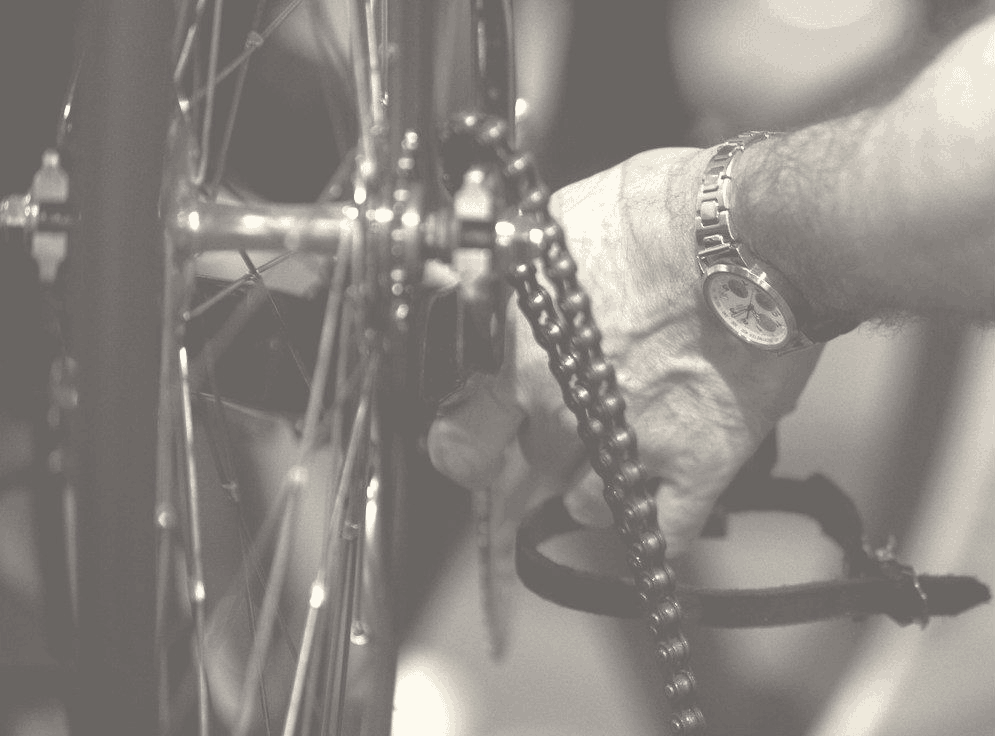 Sharon Laws (Cervelo) tests her legs off the front of the bunch
Nick Watson (Dream CC): "The race had a fast pace with a few testing attacks from riders over the first 2 laps, no breaks stuck and the pace stayed high. As the race passed Llandow race circuit Richard Harris attacked alone and gained a 10 sec gap. I followed across to him, hoping to bring a few other strong riders from the bunch. It worked out to be just the two of us, we worked hard and continued up onto the A48 to start the final lap at Cowbridge. The wind was never really on our side and we had a hard ride all the round to Death valley climb."
"No one else came across to us up the climb, we stuck at our effort and carried on taking long turns through Wick, our gap never growing over 25 secs sadly. We got to Cowbridge again and hit the A48 in the opposite direction heading along the 3 mile dual carriageway run in... (or run up!), the bypass towards the finish. Sadly for both of us our legs were buckling, the bunch had us in sight and on hitting the 1km flag, we were caught by what was left of them ! For me it was race over I couldnt respond and crept to line without a chance to sprint against Richard for the win"
Anna Fischer (Max Gear RT): "I love racing in South Wales as typically it is hilly and the races are well organised. I didn't quite know what to expect from this race as it is always difficult entering a men's event, so I just wanted to stay near the front during the climbs and see how it goes. I knew the circuit from the Betty Pharaoh road race, but I didn't know the finish at all, so when we got to the last few miles I tried to stay near the front and out of the wind, but it was very difficult to pace it right. I still passed a few riders on the uphill finish and I felt good throughout the race, so I am happy with how the day went for me".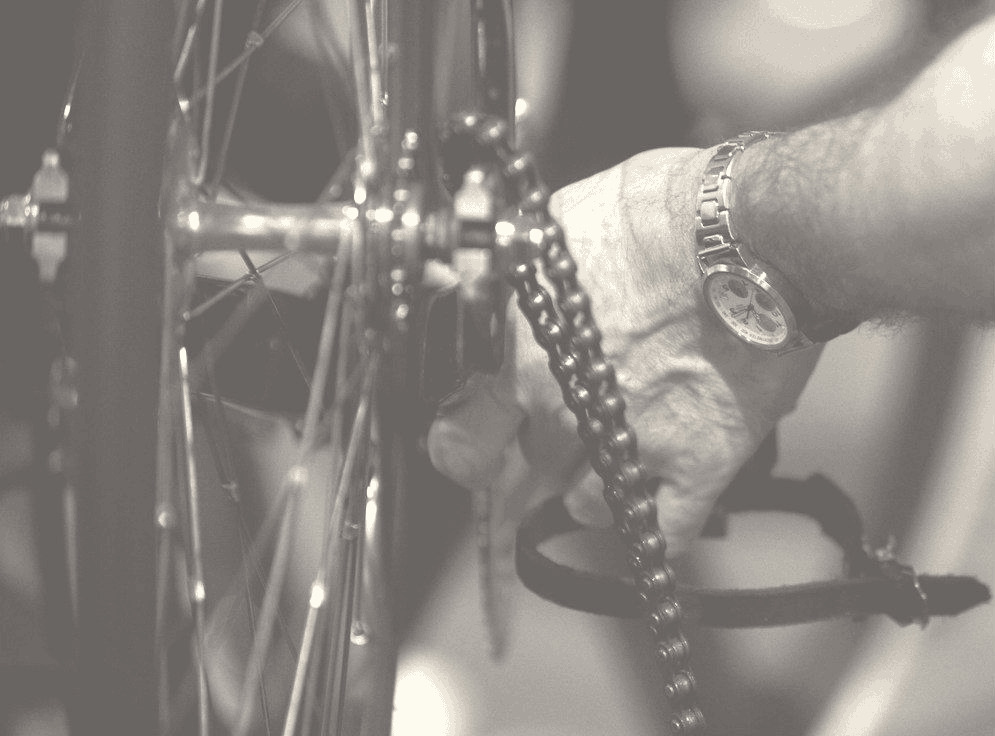 Anna Fischer (Max Gear RT) during the roll-out from Pontyclun
Richard Seymour (Cardiff Ajax): 'I'm very satisfied with my result in the Wasp. It was a tough and fast paced race with an extremely good field. I felt like it was one of my best races to date in terms of my positioning in the bunch and the getting to where I wanted to be, especially towards the end. Having the result come to second was quite shocking and is one of my best results I've had so far! It's given me a good pointer as to where I stand with fitness in comparison to the local cyclists in the area. I felt pretty comfortable the whole race if not a rather tired by the end! I hope to ride it again next year and would love to get a similar result!'
All riders contributing to this report extended their thanks to Rob Powell and Ogmore Valley Wheelers for organising an excellent event. Sharon Laws in particular commented "How impressed I was with the marshals and motorbikes - much better than many of the races in Europe!"

So another impressive ride by Ben Simmons, now well on his way to 1st Category status.