Emma Pooley is no stranger to a challenge; she has been competing in long distance duathlons and triathlons since her retirement from professional cycling in 2014.
But even Pooley, an Olympic silver medallist and former world champion, can feel the pressure of a big race.
The British rider will be leading out the Great Britain Cycling Team in the Aviva Women's Tour, her first mass start road race since she helped Alice Barnes to fourth place in the Tour de Yorkshire earlier this year.
"I'm a bit nervous but I'm really looking forward to leading the team," said Pooley.
"I don't think I'll be the highest finisher on the team but I'm looking forward to racing on home ground and getting to know the other riders - you get to know each other pretty well over a week of racing!"
Pooley is using the five-day stage race as preparation in her bid to be selected to represent Great Britain in the time trial at the Olympic Games in Rio this summer.
"From a personal point of view I need to race hard; it'll be really difficult physically because I haven't done much road racing for a few years," she said.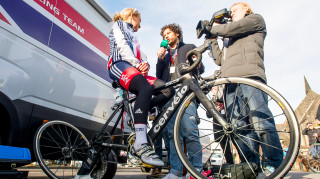 "I need that challenge - it's always a bit of a shock to the system, the first few road races of the year, but hopefully I'll survive!"
The two-time Olympian added that she was glad to be back in the road racing saddle, after two years off the circuit.
"It's quite different to what I've been doing in triathlon where you're on your own for hours – I'm really looking forward to being in the group again," she said.
"It can be stressful in the peloton with the interaction and the risk of crashing but without having to push yourself the challenge comes from other people so you can react and attack and before you know it the race is over and you're absolutely exhausted.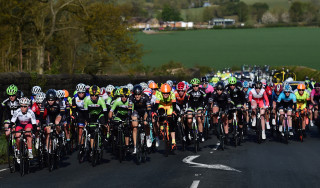 "Once the race gets tough it requires wits and physicality- you don't ever get bored in a road race!
"There's no better way to get fit for racing than racing, and I think my body has being missing it in a funny way, even if I dread it a bit!"
Pooley will be joined in the Women's Tour by international cycling stars Marianne Vos, Lisa Brennauer and current world champion Lizzie Armitstead.
"The big names riding in the Tour is great for women's riding in Britain," said Pooley.
"I think it's a brilliant race, a great showcase of the sport and people have really enjoyed it over that past few years.
"I last raced it in 2014 and it's only got bigger and better since then and the course has got more challenging, so it draws a world class field.
"Each stage will have a really special character because the UK is so varied in terms of landscape so I think it will be really exciting because each stage will be so different.
Local racing! After #IM703Rapperswil this weekend it's @tds Challenge TT &Morgarten Memorial. Then home to Norwich for @AvivaTours #hometurf

— Emma Pooley (@PooleyEmma) June 8, 2016
"I'm looking forward to the hilly stages the most but the first, flattest stage finishes in Norwich, my home town and I'd really love to do well there. "
Spectators have turned out in great numbers to support the Aviva Women's Tour, which Pooley has been delighted to see.
"I find the roadside support really encouraging, especially people who have come out on their bikes to watch," she said.
"It shows that grassroots cycling has really grown and that's what it should be about – people being encouraged to get out and do it themselves, I hope the weather is nice for them!"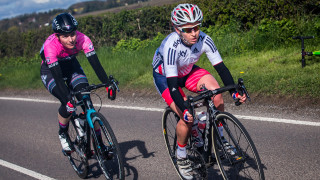 Following the Women's Tour, Pooley will turn her attention to the time trial at the British Cycling National Road Championships in Stockton-on-Tees.
"I'd be pretty chuffed to win a fourth National Road Race title," she said.
"Thinking about winning makes you worry about not winning so I'll just focus on doing the best I can – I think it's a good principle in life generally!"