Gower Riders Take the Spotlight Club of the Month
Swansea Club, Gower Riders has become the leading club with its Young Ambassadors actively helping and promoting the club. This month Welsh Cycling award Gower Riders with the recognition of March's Club of the Month.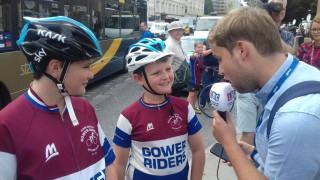 Embracing Welsh Cycling Young Ambassadors
Welsh Cycling spoke to Phil Walton of Gower Riders to find out more about the Club and how they are working with the youngsters within the club as Young Ambassadors.
Phil Walton, Club Secretary at Gower Riders said "Our members have embraced the Welsh Cycling Young Ambassador Program. Our 6 Ambassadors are leading the new wave of club cyclist with the varied aspects of cycling.
From organising the club presentation, to helping the club coaches on Go-Ride coached session, to a talk to the wider community.
Some had never thought they would be gain such experience being a Welsh Cycling Young Ambassador.
"Our 6 Ambassadors, Rhys, Aled, Ben, Elen, Kieran & Noah, bring varied skills and strengths to the club and have developed skills they were not aware they had which will assist them in their lives within the cycling community and further in the outside world."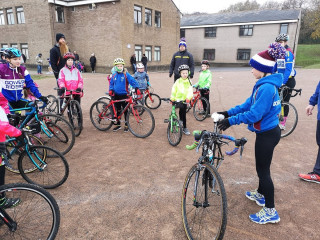 Since Summer 2018 the Ambassadors have
Assisted Club Coaches with Go Ride coaching sessions
Arranged their Club Presentation & presented
Press conferences
Telling the world about cycling
Volunteering at events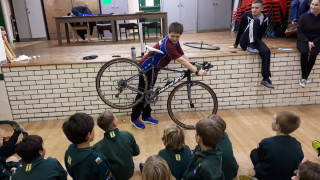 Aled Jones, Welsh Cycling Development Officer in the West Region who nominated Gower Riders for Club of the Month said "Gower Riders are leading the Young Ambassadors program in Wales with all the activities within the Club. The experience and skills they will develop is not only great for cycling with their club and in Wales, but a skill they will use all throughout their lives. They work fabulously as a team and are passionate about what they do. Thank you to their parents and club officials for their support."
Bethan Nesham, Welsh Cycling Volunteer Coordinator said "We currently have 19 Young Ambassadors within our affiliated clubs in Wales, 6 within Gower Riders. Each one brings something different within their clubs and develop skills they never thought they had. They are our future."
If you would like further details on becoming a Young Ambassador, contact Beth on 07808 524 766 or bethan.nesham@welshcycling.co.uk.
"A worthy Club of the Month and we look forward to seeing further progression from Gower Riders".
Click here to find out more about Gower Riders
https://www.britishcycling.org.uk/club/profile/6356/gower-riders
Thank you to Phil Walton and the Young Ambassadors for sharing their journey with us, Gower Rider will automatically be entered into Club of the Year Awards 2019.