Paul Bufton Takes February's Coach of the Month spotlight
There are so many Cycling Clubs and so many volunteers that it can be hard to identify an individual who deserves a spotlight. But for this months Coach of the Month, there was no doubt that Welsh Cycling's Go-Ride Coach Tim Matthews' recommendation of Paul Bufton from Hafren CC was impressive.
Meet Paul Bufton
Paul is a lead coach at Hafren CC located in Mid Wales, he is tasked with looking at Coach progression and new Coach development. Paul himself, as Junior Club representative has been through the Welsh Cycling Go-Ride & Performance Coach Mentoring programmes.
He has worked towards progressing children within their Go-Ride Club, focussing not just on the 'Skills' aspects of a number of disciplines but also the physical aspect. He himself is progressing his coaching to the next level starting his Level 3 Coaching award.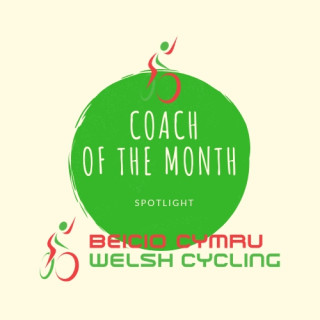 Club Clusters
Working on close relationships with partnerships outside of the club, Paul has built up activity working alongside local sports development partners to engage with local schools within Newtown and Welshpool.
To ensure his Juniors are being given the best opportunities, Paul has picked up and run with his responsibilities, not being shy of working as the main liaison with Midlands Go Ride clubs to bring together the Club Clusters of training at Shrewsbury.
He has worked with the Welsh Cycling Team leaving no stones unturned, always thinking outside of the box to improve on what his 'Juniors' are involved in.
Paul is key in supporting, encouraging and helping in the planning of riders to race, an important part of the Welsh Cycling Performance Pathway Programme.
His regular contact with Welsh Cycling Junior and Youth Programme Coaches, ensures he's continously working to ensure his riders are working towards a goal in cycling, that they are being coached on the right skills and they get the best of what is on offer".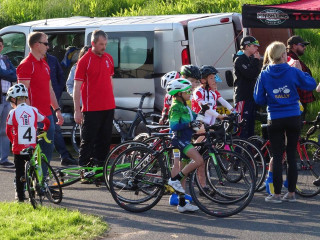 Off Road Organiser
Paul is also the lead in Cyclo-cross for Hafren CC playing host to one of the Welsh Cycling Cyclo-cross series and ensuring the event receives representation in Mid Wales.
Justine Griffiths, Comms & PR Officer at Welsh Cycling said "Paul understands the all round nature of promoting the events he is involved in, not only did he contribute to our communications for the Cyclo-cross series, he was also keen to ensure we were aware of the Community funding activity he had achieved with Sport Wales".
"Communicating your Clubs activities is vital to their success, Hafren CC's website is clear, concise and identifies cycling opportunities for all levels, abilities and disciplines for riders irrelevant of age and gender".
Go-Ride Coach Tim Matthews
Tim Matthews, Welsh Cyclings Go-Ride Coach in North Wales said "Paul is a very deserving Coach of the month. He has always thought outside the box and is always continuing to do so. Paul is very active, not only is he lead coach at Hafren CC helping in Club Coaching sessions with planning and development, but he has also pushed for the development of the older riders in his club".
"As a result he has been a driving force behind the start of Club Clusters of training in Shrewsbury that commenced last month, he has been the main liaison with clubs in the Midlands organising venues and partnerships".
"Well Done Paul, its a pleasure working with someone who has such determination and passion".
Thank you to Paul Bufton for becoming our Coach of the Month, Paul will automatically be entered for 'Coach of the Year' Award at the Welsh Cycling Annual Awards 2019 later this year.
To find out more about Hafren CC and how you can become part of the Club, visit their website here