Pembrokeshire's HSBC UK Breeze Champions take the Spotlight for February's Volunteers of the Month
Karen Manning and Kathy Davies have been friends for over 10 years. They met through their children attending after school activities together, quickly becoming firm friends.
Deciding to take up a hobby together they initially began running. However as both Karen and Kathy had really enjoyed cycling as children, with their respective families, they quickly returned to the sport they loved; and after attending several HSBC UK Breeze Rides together, they decided to train as Breeze Champions, in September 2016.
Over 150 Rides together
Since then they have never looked back, running more than 150 rides together, inspiring other women lacking in bike confidence to join them on rides around Pembrokeshires beautiful countryside.
They've organised charity rides together, raising over a £100 for Breast Cancer awareness, fancy dress rides including a Santa ride on Christmas Eve, and during the beautiful summer weather last year, they ran a Breeze ride to the beach for a dip in the sea.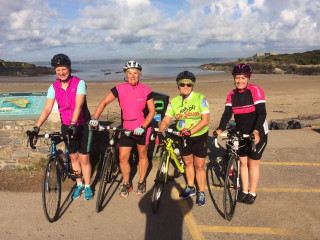 When asked about the benefits of running their rides together Karen says;
"It's less stressful running rides together, as we bounce off each other. It's also much easier to manage the ride, as one of us will stay at the front to lead the way, and the other one of us will stay at the back, to support any cyclists who may be struggling"
Volunteers of the Month
Both Karen and Kathy are being awarded our Volunteer of the Month Spotlight for their huge commitment to both the HSBC UK Breeze programme and for encouraging so many women to join them and simply ride for the enjoyment. Whether you're just starting out on a bike, returning to the bike or just enjoy company of a great ride on a great day, these womand have gone the extra mile to ensure you can do all. We have to say, we are slightly jealous of their location being so close to coastal roads.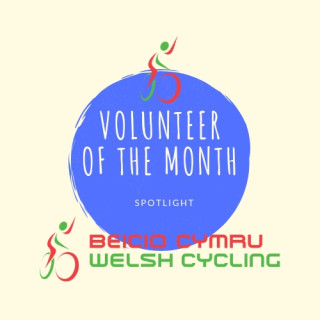 Emma White, Welsh Cycling's South Wales Women and Girls Participation Officer says;
"It can be very daunting when you start a new sport; especially if you're going on your own. The HSBC UK Breeze Program was designed for women, to build confidence on the bike in a warm and friendly environment. Karen and Kathy have been extremely successful as Breeze Champions, and I think this is largely due to their amazing friendship. Having ridden with them both, I found them extremely welcoming, and I can see that they would quickly make their attendees feel at ease. They are an extremely passionate and dedicated duo".
To find a Breeze Ride in your area visit www.letsride.co.uk
If you believe someone deserves recognition in our Monthly Awards, whether it be Coach, Club or Volunteer, drop us a line at info@welshcycling.co.uk and we'll contact you for a chat.
Thank you to both Karen and Kathy for sharing their journey with us, Pembrokeshire's Breeze Champions can be found through the Lets Ride link above. Both our Breeze Champions will automatically be entered into Volunteer of the Year Awards 2019.