Welsh Cycling launch Volunteer Recognition Scheme #100Hours
Follow these easy to use guidelines to help you set up the App and get going from 1st February 2019! Step_by_Step_Guide-_VH_Launch_.pdf
Welsh Cycling are set to launch a Volunteer Recognition Scheme to recognise individuals' hard work and effort to the delivery of cycling in Wales.
The scheme will enable Volunteers to record the number of hours they have spent supporting the sport whether that be Commissairing, organising events, volunteering for club events and training or being part of Welsh Cycling young ambassadors.
Anne Adams-King, Welsh Cycling CEO said "This Scheme has been designed to appreciate and allow others to recognise the time and effort that individuals offer supporting sports in their community".
"We realise that many Volunteers don't do it for recognition, however the effort and commitment they achieve in grass-roots sport allows an impactful proposition for cycling participation in Wales and this shouldn't go unnoticed, without our volunteers, cycling in Wales would be very different".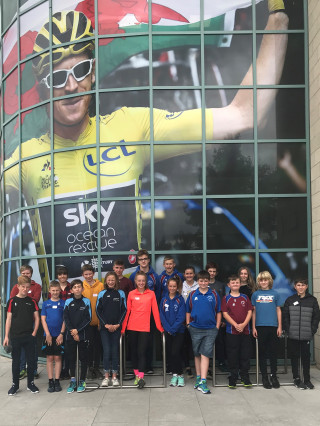 Technology App Vol Hours
Volunteers need to simply log their hours using an app that has been produced in conjunction with Sport Wales. The 'Vol Hours' app which is available for download on apple or android is simple to use allowing volunteers, their club representatives and welsh Cycling to see how many hours each volunteer has logged each week.
The App is available for download with immediate effect but will only accept the logging of hours officially from 1st February 2019. These hours will be sent through to Welsh Cycling.
Goals
Each volunteer will aim towards their recognition Awards of;
100 hours (Bronze Achievement),
250 hours (Silver Achievement)
500 hours (Gold Achievement).
There will be the potential of adding further achievements/ recognitions in future years. Volunteers can carry hours over into following year and continue working towards their next achievement.
Individuals will be made aware of when they reach their award and will receive a certificate during a special annual event used to recognise and celebrate the hard work and hours individuals have put in to achieve there certificates throughout the year.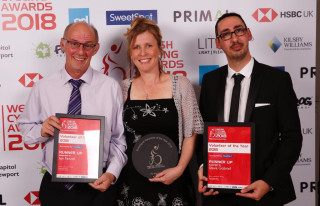 Download the VolHours App Now
A confirmation procedure will be in place to allow Club organisers and representatives to approve a volunteers hours allowing Welsh Cycling to provide final confirmation. If you would like to set up a sub group of Welsh Cycling for your clubs volunteers please contact Beth Nesham, Welsh Cycling's Volunteer Co-ordinator for support in setting this up with the club representative who will oversee this section.
All clubs must be set up via welsh Cycling to count towards the Welsh Cycling Volunteer Recognition Scheme.
Welsh Cycling look forward to recognising all your achievements over the coming years.
Certificate Scheme
100 Hours= Bronze Achievement
250 Hours= Silver Achievement
500 Hours= Gold Achievement
#100Hours+