Welsh Cycling will collaborate with SweetSpot Group, organisers of the OVO Energy Tour of Britain, to further improve events within the Welsh Cycling events calendar.
SweetSpot Group, established in 2003, organise among other events the OVO Energy Tour of Britain; the UK's largest professional cycle race and the country's largest free-to-watch sporting event, and the OVO Energy Women's Tour, part of the UCI Women's WorldTour, which recently finished in North Wales at Colwyn Bay.
Mark Allen, Development Team Leader at Welsh Cycling said: "We are delighted to be working with SweetSpot Group to further improve our events programme.
"SweetSpot's specialism in executing high profile cycling events and attracting millions of spectators, is exactly what we need; as we are passionate about promoting and attracting more and more into cycle racing in the country".
The partnership will see SweetSpot support Welsh Cycling in the smooth delivery of events and a re-vamp of the events infrastructure, materials, services and visual appearance at the Welsh Mountain Bike Cross Country series, Welsh Road Race/Time Trial Championships and Welsh Cyclo-Cross Series.
Mark Allen added: "We want to provide both riders and spectators with the best possible event experience; with great hospitality, and a real fun social festival feel".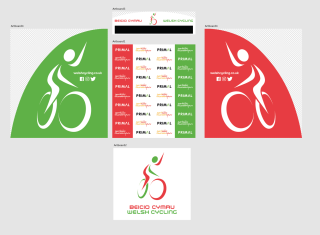 An example above, of the new and approved podium designs*
Commenting on the partnership, Heath Harvey, Chief Executive of SweetSpot Group, said; "We are looking forward to working closely with Welsh Cycling and assisting them with their plans to take their events forward to the next level and enhancing the experience for participants and spectators.
"We enjoy an excellent relationship with all of our partners in Wales and this new partnership with Welsh Cycling will further develop those relations across the country."
Stage One of the 2018 OVO Energy Tour of Britain, organised by SweetSpot Group, will begin at Pembrey Country Park in Camarthenshire on Sunday 2 September with the stage finish in Newport, home of Welsh Cycling.
In addition to the recent finish of the OVO Energy Women's Tour in North Wales, SweetSpot also recently brought the OVO Energy Tour Series to Aberystwyth as a part of the Aberystwyth Cycle Festival, and announced plans for their first off-road event, Wales360, which will take place entirely within Wales in July 2019.