For the first time ever, an online learning module will be available to encourage coaches to use the Welsh language in community sports clubs.
The module shows how Welsh speakers and non-Welsh speakers can include the language in their clubs in a natural and easy way.
Join the launch of the module at Swalec Stadium, where you will hear from the Welsh Language Commissioner and get to see some of the resources within the module.
The launch will be held on:
Date: Sunday, 4 March 2018
Location: Swalec Stadium, Sophia Gardens, Cardiff
Time: 12:00–13:00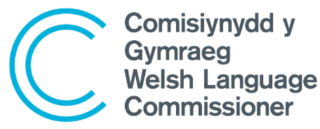 Every sports coach and club throughout Wales will have access to the module through Sport Wales' Club Solutions website. It will also be included within some of the sport's governing bodies coach education resources. The module consists of interactive games, videos, practical ideas and action plans on how to develop the use of Welsh in training sessions.
You can see a preview of the module in this video of Mike Bubbins coaching Clwb Rygbi Cymry Caerdydd under 8s.
Light refreshment and simultaneous translation will be available at the launch.
If you're able to attend can you please confirm by e-mailing Mathew Thomas, mathew.thomas@welshlanguagecommissioner.wales, and also note any dietary requirements.