The awards highlight projects that positively contribute to Wales and this year feature schemes of varying sizes and budgets from across the country.
Chair of the RICS Awards, Wales judging panel, Phil Johns, said: "Property and construction professionals in Wales continue to deliver exemplary, and in many cases, world-class built projects that are having a profoundly positive impact on our cities and towns.
"I am delighted to see so many of these remarkable built initiatives on this year's shortlist for the 2018 RICS Awards, Wales.
"The exceptional talent and skills of the teams and surveyors behind these schemes is nothing short of remarkable, and I wish them all the best of luck in gaining the recognition they deserve for ensuring their local communities remain fantastic places to live, work, and visit."
Eight category winners and a Wales Project of the Year will be picked from the shortlist and revealed at an award ceremony on May 23 at the Radisson Blu hotel in Cardiff.
The categories include; Building Conservation, Commercial property, Community Benefit, Design through Innovation, Regeneration, Residential, Tourism & Leisure, and Infrastructure.
All category winners will go on to compete against other regional winners at the national RICS Awards Grand Final on November 2018, for the chance to be crowned the overall UK winner in their respective category.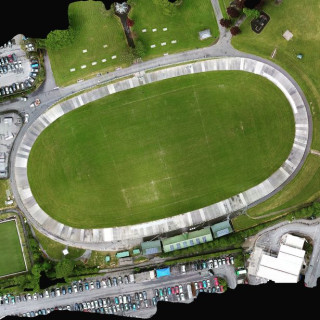 The concrete quarter-mile track, opened in 1900, was in need of rescuing, and a partnership between the town and county councils, Welsh Cycling and Sport Wales meant the facility was reborn.
The facility re-opened on Tuesday 24th October last year, where Welsh Professional Riders Scott Davies and Amy Roberts assisted the Mayor of Carmarthen.
The £600,000 renovation project saw more than 230 concrete panels replaced, in the hope of increasing interest in cycling and bringing high class racing to the area.
Chief Executive Officer, Anne Adams-King said "We were thrilled with the result of what had been a four year renovation project.
"We are delighted that the project has been shortlisted, and is receiving the recognition it deserves as It truly highlights the positive contribution and impact the Velodrome has made to not only Carmarthenshire; but to the whole of Wales".
RICS is the world's leading professional body for qualifications and standards in land, property, infrastructure and construction.
Hotels, a lifeboat station and a beach shelter are among some of the other buildings nominated for the prestigious design award.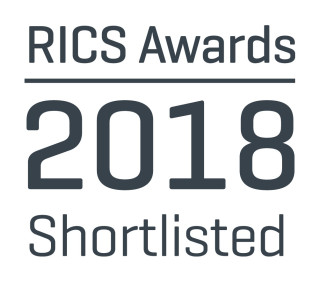 Tourism & Leisure
RNLI Lifeboat Station, Llandudno
St Fagans National History Museum, Cardiff
The Rooftops, St Georges Hotel, Llandudno
Zip World's Adventure Terminal, Bethesda
Infrastructure
Carmarthen Velodrome Project, Carmarthen
RNLI Lifeboat Station, Llandudno
The Restoration of Deganwy Beach Shelter, Deganwy
Regeneration
Leonard Charles House, Swansea
The Jennings, Porthcawl
Triley Court, Abergavenny