Following the Go Ride registration of this established club, volunteers of Rhos on Sea's junior section has gone from strength to strength under guidance Vicki Neale and Level 2 Coach, Alex Harvey.
Alex has been running weekly road and cyclocross sessions and decided we need to practice these skills at a Go Ride Racing event. With the support of Welsh Cycling, the day went off really well.
Vickie Neale commented: "The Go Ride cyclocross competition was a great success. It was fabulous to see so many children turn up despite the cold. It was lovely to get the feedback from the children that they had had a great time. We have also gained some new members to Rhos on Sea Cycling Club as a result of holding the vyclocross competition. Our successful bid to Sport Wales' Community Chest has ensured that we were able to buy equipment and assure a successful event."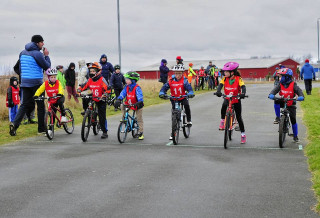 The riders competed in a Time Trial, Mass start race and Cyclocross race, collecting points for the overall positions.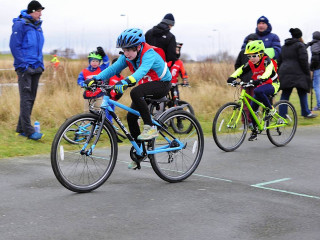 Results
Under 8s
1st Girl Lowrie Howie
2nd Girl Mari Baxter
1st Boy Osian Parr
2nd Boy Ethen Ballam
3rd Boy Freddy Booth
4th Boy Tryfan McLean
Under 10s
1st Girl Seren Sumner-Jones
1st Boy Ben Wilkinson
2nd Boy Joint Iestyn Evans & Gethin Roberts
3rd Boy Henry Jones
4th Boy Oscar Peacocks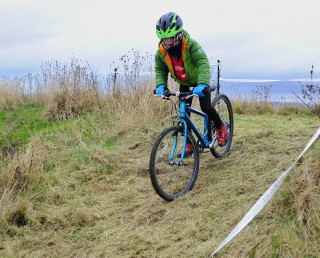 Under 12s
1st Bryn Baxter
2nd Will
Under 14s
1st Will Neale
2nd Joshua Booth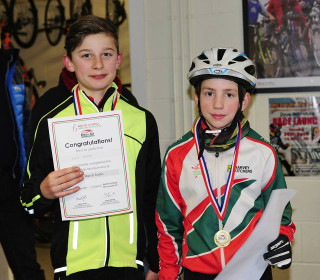 Big thank you to all riders, parents and especially all Volunteers from Rhos on Sea that came along to help in the day. If you want to join the Rhos on Sea Junior sessions Click Here