Olympian Liam Killeen is set to make an appearance at the penultimate round of the British Cycling National Trophy Cyclo-cross Series in Bradford on 13 December.
The 33-year-old five-time British mountain bike champion from Malvern is set to join the elite men's grid at the city's Peel Park, with reigning National Trophy and British cyclo-cross champion Ian Field looking to secure the series title with a round to spare.
And in the elite women's event, as in the previous round, there is more mountain-biking talent gearing up for the national championships, with Ipswich top-two Evie Richards and Alice Barnes both returning to give series regulars Hannah Payton, Amira Mellor and Beth Crumpton a run for their money.
The contenders
Elite men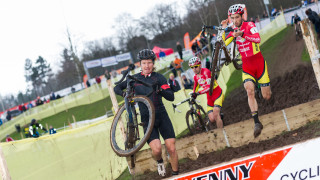 With 200 points from five wins, Field has been unstoppable so far this season, unchallenged since the flag dropped at round one in Derby.
Field needs only to finish 21st to secure overall series honours.
Chasing the Hargroves Cycles – Ridley RT rider for series honours is Hope Factory Racing's Paul Oldham with 139 points. Behind Oldham lies Steve Roach on 120 points, the Raleigh – GAC rider looking strong for a podium finish this season.
However the inclusion of Killeen on the start list is likely to do Field's challengers no favours. Killeen won his regional championships last weekend and has an abundance of talent; the Olympian is a five-time British cross-country mountain bike champion and five-time British cyclo-cross championships silver medallist.
Also in the mix is NFTO road pro Ian Bibby, who dropped into the series in Ipswich and landed second place.
Elite women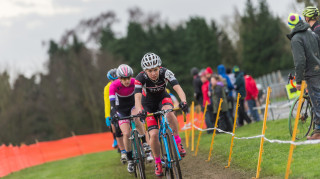 Junior world cross-country silver medallist Evie Richards took the National Trophy by storm at round four in Ipswich, the T-MO Racing rider taking the win ahead of Alice Barnes.
Both are set to return for Bradford along with fellow British Cycling Senior Academy rider Ffion James, adding further complexity to the intriguing season-long battle between regular protagonists Hannah Payton, Amira Mellor and Beth Crumpton.
With 133 points, Payton leads having dominated the early rounds before Crumpton took victory at round three. Meanwhile consistent high placing for Mellor has kept the 2014/15 series champion in the hunt for the title, second behind Payton on 120 points.
However with Richards, Barnes and James in the mix, precious points may go the way of the series latecomers in Bradford.
Under-23 men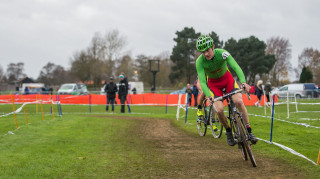 Nick Barnes hasn't put a wheel wrong all season so far, with three wins out of four, only missing the top step of the podium at round one thanks to the talents of Belgian visitor Lander Loockx. Barnes lies 33 points ahead of George Thompson, the Sleaford Wheelers CC rider Barnes' only serious series challenger at this point.
But the under-23 grid will be awash with talent for Bradford preparing for national championships, with third-place Jack Humphreys joined by British Cycling Senior Academy riders Iain Paton, Mark McGuire and Frazer Clacherty.
Junior men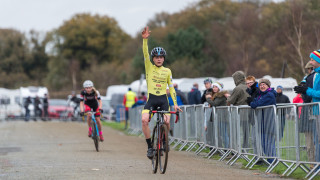 Tom Pidcock made it three wins out of four in Ipswich in November, the Oldfield/Paul Milnes Cycles ERT rider impressing with his consistency, only beaten into second at round one by the talented Dan Tulett.
Fourth place or better in Bradford will sew up the series for the impressive youngster.
Tulett returns to National Trophy action for the penultimate round, having ridden the UCI Cyclo-cross World Cups in Valkenberg and Koksijde, along with the UEC European Cyclo-cross Championships in Huijbergen.
Second placed Ben Turner will have to contend with Tulett if he is to make inroads into teammate Pidcock's lead, both riders no doubt keen to impress on their team's home turf.
Mark Donovan, second placed in Ipswich, is also likely to be in the mix as is Harry Yates from the Hargroves Cycles – RT stable.
The event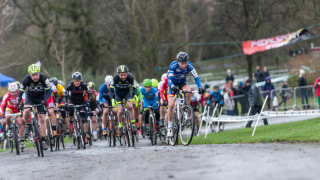 Promoted by Yorkshire Cyclo-cross Association the Bradford round is a favourite stop on the National Trophy calendar, well supported by fans and riders alike.
The events long term home is Peel Park overlooking Bradford town centre. The venue also hosted the penultimate round last year, the fifth round traditionally attracting a field swollen with national title contenders.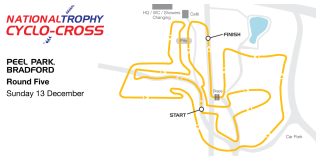 The schedule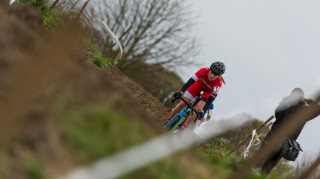 Race one
10:15am Veteran Men 40-49
10:16am Veteran Men 50+
Race two
11:15am Under-16 girls
11:16am Under-14 girls
Race three
12:00pm Under-16 boys
12:01pm Under-14 boys
Race four
1:20pm Women
1:23pm Veteran women
1:23pm Junior men
Race five
2:30pm Elite and under-23 men
How to follow the racing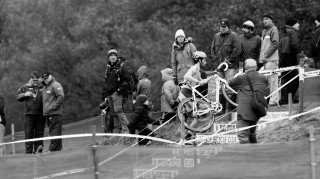 Report, results, reaction and images will appear on the British Cycling website
Follow @BritishCycling on Twitter for updates