If you haven't supported the campaign for open access to the Welsh countryside yet, here are 10 reasons why you should lend your support!
The paths less travelled
Because the 26,000 km of new paths in Wales will keep you very busy!
Something for everyone
Are you into horse riding, rock climbing or canoeing? Whether you want to gain sustainable access to sea cliffs, paddle untouched rivers or discover new routes on horseback, the new proposals are for you too.
Urban areas would benefit too
This is not only about wild places and mountain bikers - this is about the urban fringes close to residential areas making it easier to link up traffic free routes for commuting and leisure rides.
It's a win-win!
These changes will benefit everyone whether or not they are a Welsh resident. The changes will also boost the local tourism industry and increase the opportunities for fun for visitors.
If Scotland can do it…
Scotland has shown that shared access to paths and land works and bring huge benefits to the community.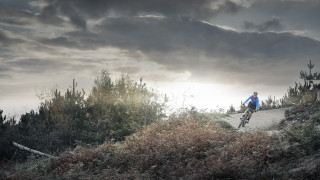 Here's looking at you England…
It has already been shown to work in Scotland, now Wales are embracing the opportunity - England should be next - let's make it happen!
Good for people and for places
The changes proposed encourage responsible and sustainable use of the countryside. Helping more people to enjoy the outdoors will help inspire future generations to care for and protect the environment.
Make politicians take notice!
Cycling will only ever raise its political profile and attract investment if people who ride make their voice heard!
A bit of alone time
With more paths available, it will be easier to access remote places, meaning less encounters and more space for everyone - for a precious bit of me time!
More rights, more ways!
Which trails you can and can't legally use will be much clearer. There will be many, many more that you can use!