5 July 2012
---
British Cycling has awarded the contract for the National Downhill Mountain Bike Series in 2013 and 2014 to the British Downhill Series (BDS) Race Director Si Paton.
Simon Paton, left, with leading rider Brendan Fairclough

Si has six years of successfully running the National Series under his belt. The series has an international reputation and is a the training and breeding ground for some of the world's leading riders such as Danny Hart, Steve Peat, Gee Atherton, Marc Beaumont, Brendan Fairclough, Josh Bryceland, Rachel Atherton and Manon Carpenter.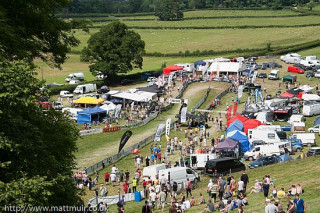 Race Director Si says, "Now is the time to take the National Series to the next level, our events will be classed as Game Changers. Working with Anne from Pro-PR and our ever expanding tried and trusted pit crew we will deliver each event to a standard never seen before. I would like to personally thank all the riders, trackside and arm chair fans, marshals, sponsors, media, British Cycling and my team for their continued support and over the past six years".
Si and his team welcome sponsorship enquiries - email anne@pro-pr.co.uk
Series website: www.halobritishdownhillseries.com/
The series on Facebook: www.facebook.com/BritishDownhillSeries/