Behind the Scenes:
British Cycling's Level 3 Mountain Bike Coaching Award
---
The latest leg of a three year project to develop, create and implement an effective coaching pathway for mountain biking comes to the fore in February 2012, with the staging of the first ever Level 3 Certificate in Coaching Mountain Bike course.
The high-end qualification will provide candidates with a practical and intense insight into all aspects of coaching mountain biking, allowing them to devise individual performance plans for riders, as well as coach them in advanced downhill or cross country specific techniques.
The techniques included at Level 3 build on those included in the Level 2 Mountain Bike Coaching Award, and have included input from an all-star working group with some of Great Britain's best mountain bikers from both downhill and cross-country contributing their thoughts.
That means talents such as Tracy Moseley, Nick Craig, Will Longden and Jenny Copnall have all provided insights and expertise to ensure the qualification provides the most incisive and technically advanced coaching award there is.
The new course is the latest to be introduced as part of British Cycling's objective to implement an effective coaching pathway across all disciplines as we look to raise the standards of cycle coaching in Great Britain.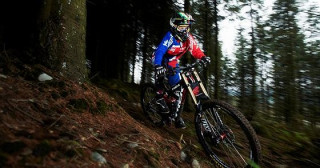 To learn more about the intricacies and the anticipated impact of the Level 3 MTB, we spoke to Senior Coaching and Education Officer Charlie Evans, who was tasked with developing the award.
---
LW: What is the aim of the Level 3 Certificate?
CE: The aim of the course is to develop coaches who are able to work with riders on an individual basis to prepare them for downhill or cross country racing. It is very much a coaching for performance award, which means they will be able to devise individual training plans for riders, as well as coach them technically in advanced downhill or cross country specific techniques.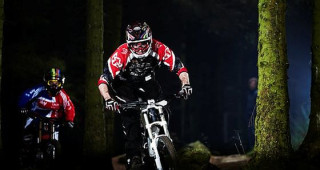 LW: Who has been involved with the development of the course content?
CE: Myself and Coaching Education Officer Michael Vickers have headed up the award and between us we have a significant amount of racing and coaching experience between us, with Michael coming from a downhill background and myself cross country.
However, the project has been shaped by a significant number of other experts from the UK mountain bike scene. Our project work group includes Tracy Moseley, Will Longden and Nick Craig, while Jenny Copnall has authored several sections for the course handbook.
Equally important has been the input from other technical experts including UCI technical delegate, Chris Ball and several English Institute of Sport staff.
LW: What will this coaching qualification mean for mountain bike coaching in the UK?
CE: We are in a fortunate position where we can produce very high quality resources and offer our candidates excellent support both during and post course.
Therefore, the award will provide an effective pathway for coaches interested in mountain biking to develop their skills. For riders it will mean that the standards and quality of mountain bike coaching will be improved. With coaches trained to the same standards, riders can expect a level of consistency within the quality of the coaching support available.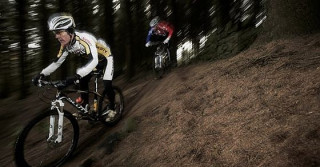 Raising the standards in cycle coaching is the whole point of what we are doing in Coaching and Education. The aim is to get the right coaches out there with the right skills to inspire riders and raise the standards of their performances.
---
For more information on the Level 3 course and the Level 2 Mountain Biking Coaching Award which is a pre-requisite for attending Level 3, please click the links or visit the tabs on the left hand side.
Level 3 courses will be run throughout the year, although please contact us directly for upcoming course details.
---
Email: coaching@britishcycling.org.uk
Tel: 0161 274 2060
Return to Coaching Homepage