"You've got to know what to do on the day and have the ability to do it."
That's Olympic Podium Programme rider Grant Ferguson's simple recipe for cross-country racing success, a recipe that the 21-year-old perfected at the final round of the UCI Mountain Bike World Cup in Val di Sole on 23 August, when the man from Peebles tasted world cup victory for the first time in the fiercely competitive under-23 category.
"It's taken a few years but I'm pretty happy with that - real pleased," Ferguson said in typically understated fashion, the win and it's indication of form and mind-set coming just over a week out from the UCI Mountain Bike World Championships in Vallnord, Andorra.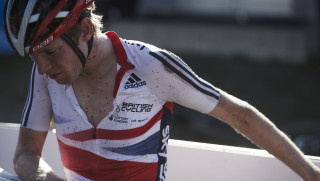 "I've always enjoyed Val di Sole," said Ferguson. "I've had a fourth there before so I guess I like the venue and stuff and that always helps. So I go there and think, 'oh I've been here before' and if you've raced on a track or the area before and done well it definitely helps."
Ferguson's modesty masks the meticulous, patiently-crafted backstory to his Val di Sole triumph, a hugely satisfying coda to a world cup season that, prior to its final chapter, was characterised by frustration.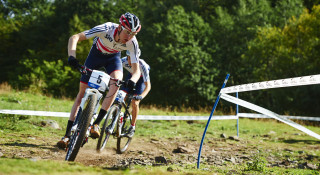 The season began with a seventh place at Nove Mesto na Morave, a great result for most but below Ferguson's pre-stated podium ambition. Albstadt in Germany saw the Scot close in on that goal, missing out on the podium by seconds.
But a puncture in Lenzerheide put him out of the points in round three followed by a DNF in Mont-Sainte-Anne – a broken freehub ending overall world cup ambitions.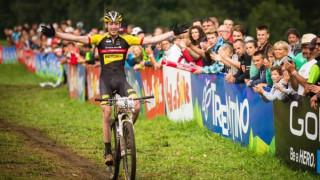 Ferguson's head didn't drop and the British champion rebounded with an excellent fourth in Windham, again tantalisingly close to the medals before the exultant performance in Italy finally revealed the progress that Ferguson has made through his years on the British Cycling performance pathway and with his team Betch.NL Superior Brentjens.
"It took a wee while, that's for sure," Ferguson joked.
"Tactically I knew how to play it but it's just getting it right and getting your fitness right to be able to do what you want. When you do get it right it can work out."
Ferguson and British mountain biking fans all hope that the likeable man from Peebles can control all the controllables come Friday 4 September, when the under-23 men's title will be decided on a 4.2-kilometre loop in the rarefied air of the Pal ski station high above La Massana in the Pyrenees.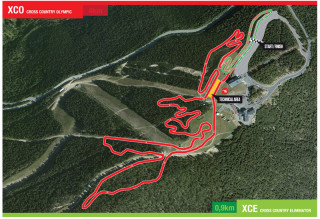 It's a track that Ferguson enjoys, with a serious dollop of climbing that suits his physical makeup. And it is mind and body that Ferguson is concentrating on, rather than terrain and opposition.
"For me personally it's a good track - there's quite a lot of climbing so that will suit me but you've got to race the track, whatever track it is," he explained.
"Obviously it's at 2000 metres at the top of a chair lift so that's something that's new this year. I've raced high before but never that high. You've got to take that into account.
"I'm not too worried about the track really. I'll go in two or three days before and practice it so I know where all my lines are and stuff for the race. But in terms of the track it's just something I look at nearer the time - I just make sure that I'm ready for the race myself."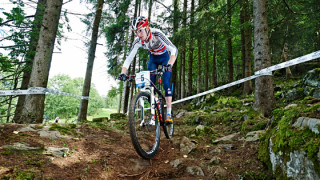 And despite the confidence boost of besting his world cup rivals Titouan Carod, Howard Grotts and Pablo Rodriguez Guede in Italy, Ferguson chooses to focus on his own preparation and his own race.
"It does bring a bit of confidence which is quite nice," he said, "but to be honest you race the boys every week. I guess I'm really looking to get the most out of myself and if I get it right I know I should be in the ballpark of where I need to be."
The UCI Mountain Bike World Championships take place in Vallnord, Andorra from 31 August to 6 September. Click here for a full guide to the Great Britain Cycling Team in cross-country and downhill, plus course details, schedule information and details of how to follow the racing.