Road to 2016
Preview: 2012 UCI Mountain Bike Cross Country World Championships
---
As the cross country mountain bike world championships draw close, British Cycling's Olympic Mountain Bike coach Phil Dixon has stressed the event is an essential component of the 2012 season – even if for many the Olympic Games represented the pinnacle.
Traditionally the biggest event of the year, the world championships are hugely significant for the Performance Programme, especially as only Annie Last is the only Olympian to travel, Liam Killeen unfit to start after his injury sustained at the Games.
Olympic Development, Academy and Podium Programme athletes will all compete with the ambition to record career-best performances, as part of a 14 rider squad.
Hoping to take Britain's first cross country world championship since Nicole Cooke's junior win in 2001, Annie Last competes in her final race as an under-23 with the aim of winning the rainbow stripes.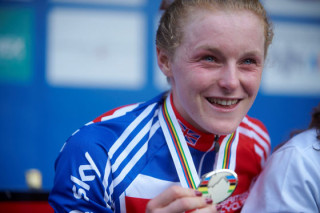 Twice a silver medal winner, the race will be an anomaly for the British Cycling Olympic Academy Programme athlete, who has competed in the senior women's competition for the past two seasons, finishing eighth at London 2012 and consistently in the top ten of the mountain bike world cup series.
Last will also compete in the world championship debut of the eliminator on Sunday; a race she won at the opening round of the world cup, with the chance to take a second rainbow jersey in the space of three days.
Two further Olympic Academy athletes – Grant Ferguson and Kenta Gallagher will race the under-23 men's competition, joined by Steve James and Seb Batchelor.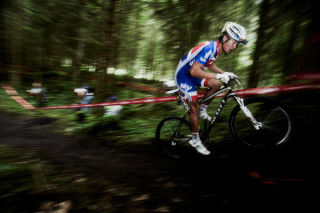 After fourth in the junior category at the 2011 world championships, Ferguson's first year as an under-23 rider has seen a season of promise at the world cup series, while Kenta Gallagher enters his third under-23 year and the eliminator event as his fifth world championships, having scored top ten world cup finishes in 2012.
Four British Cycling Olympic Development Programme athletes – Bethany Crumpton, Alice Barnes, Iain Paton and Michael Thompson – are joined by Becky Preece and Samuel Stean for the junior competition. This will be Crumpton's second world championship appearance and she will be looking to emulate Annie Last, who in 2008 finished ninth in the same event.
The junior men, Alice Barnes and Becky Preece will all compete in their first world championship competition with the aim of gaining experience for future competition.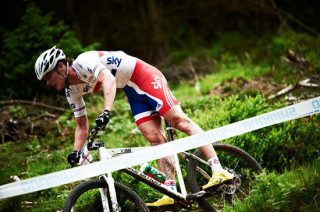 British Cycling Olympic Podium Programme athlete Dave Fletcher returns to the world championships as a senior competitor, having missed his final appearance as an under-23 in 2011 due to injury. In 2012, he recorded his first top 40 world cup finish and is joined by Oli Beckingsale who will hope for a season-best result, following a long recovery from a broken hip sustained one year ago.
Lee Craigie will line up as the only British elite woman, hoping to improve on her 2011 world championship performance where she crashed out of the race.
Competition starts on September 6 with the team relay where Lee Craigie, Steve James, Dave Fletcher and Michael Thompson are slated to race and British Cycling will provide daily coverage.