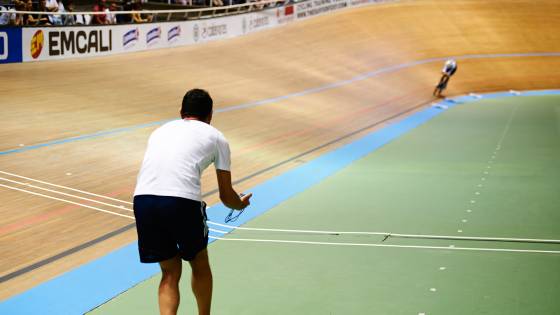 Exclusive limited time offers for members
Summit Finish New Season Special Offers for British Cycling Members
British Cycling members have access to some special offers to celebrate the new cycling season and upcoming Tour de Yorkshire.
The Tour de Yorkshire mini km markers are on special offer at £11 with free P&P.
Get 30% off a range of mugs for the event showing the stage profile of the three stages.
Get 20% off personalised markers which make a great gift or souvenir for anyone taking part in a charity ride or sportive this year.
Fiat 500X: Exclusive member discount
British Cycling members have access to an exclusive discount through Fiat's Privilege Purchase Scheme Offer, which includes up to £1,500 deposit contribution and low cost PCP finance.
60 days of Strava Premium for free
British Cycling has teamed up with Strava to offer members 60 days of Strava Premium for free.
Connecting, motivating and inspiring athletes, Strava has become part of the cycling ritual. Strava allows members to record their activates and train like never before.
With Premium, you get the ultimate Strava experience. Designed for passionate athletes and using Strava's most innovative technology, Premium provides even more ways to train effectively and stay motivated with enhanced workout analysis, Sufferfest videos, membership perks and more.
Terms and conditions
The Strava Premium 60 day trial is single use only
Log in to your British Cycling dashboard to access the Strava Premium trial page
The trial will not work if you are an existing Strava Premium member
British Cycling and Strava reserve the right to end this promotion at any time
This trial cannot be used in conjunction with any other Strava Premium trial
The Strava Premium 60 day trial has no cash value
Pact Coffee – Grab your first bag for £1
Pact Coffee are on a simple mission - to get the UK drinking better, fresher coffee. So ditch your stale supermarket coffee and give Pact's fresh coffee deliveries a try.
Pact's service is tailored to how you drink your coffee and their letterbox-friendly packs can be sent to home or work. Choose from their range of six delicious coffees and use the exclusive British Cycling Member code to get your first 250g bag for £1 incl. P&P.
Save an extra 10% at Chain Reaction Cycles
British Cycling has teamed up with Chain Reaction Cycles to give members a monthly one-off 10% discount when making an online purchase.
25% off Bloomsbury cycling books
We've teamed up with Bloomsbury to offer British Cycling Members 25% off their stunning range of cycling books.
How to claim 25% discount
To get this benefit, as well as all the other great benefits on offer, join today for less than 10p a day. If you're already a member, click on 'claim benefit' below to get your discount.
Please note: The discount will not be applied to delivery costs.
Check out their range of cycling books here.
20% OFF REVOLVE24 | BRANDS HATCH
British Cycling has teamed up with Revolve24 to offer members a 20% discount on registration fees for the Brands Hatch event on 19/20th September 2015.
Revolve24 is a new and exciting 24-hour relay race series, open to soloists and teams of 2, 4, 6 and 8. Brands Hatch is one of the UK's most iconic motor circuits and hosted the London 2012 Paralympic Games road cycling events. Revolve24 have developed an exciting new race format incorporating familiar motor sport concepts and technology, such as competing for pole position and pit garage #1 - even giving penalties for speeding in the pit lane!
Limited team places are available, so create your team (the first team member registering) as soon as possible. The offer is open to the first 200 British Cycling members registering here before 31 May 2015.

Terms and Conditions
• Discount Code is only valid for British Cycling members and cannot be used in conjunction with any other offer
• Discount Code is not valid for any additional purchases made when registering
• Offer closes after 200 members have registered or on 31 May 2015