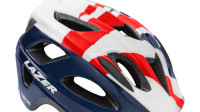 20% discount for Go-Ride Clubs on children's helmets from Lazer
The Nutz and P'Nut are a pair of awesome children's helmets from British Cycling's official helmet supplier, Lazer. Designed especially for little heads, both offer adult technology in child-sized helmets – and they look pretty cool, too! Lazer is offering all clubs a 20% discount on the British Cycling helmet collection until 31 August 2016.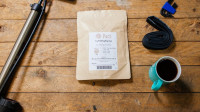 Pact Coffee – Grab your first bag for £1
Pact are giving British Cycling Members their first 250g bag of fresh hand-roasted coffee for just £1 (including P&P), a saving of £5.95 on the regular price.
Future bags from Pact are £6.95 but their service is completely flexible. You can buy from them regularly or only when you need more great coffee in your life.