British Cycling members aged 16 and under have been busy designing their dream cycling jerseys, thanks to a unique competition run by custom cycling apparel experts, KALAS.
The competition was part of an exciting young member pack for 2018, offering cycling fans under 17 an opportunity to get creative and design a jersey with the prospect of it being turned into a completely original piece of kit.
There were over 200 entries, with the judging panel struggling to whittle some incredible ideas down to a top 10. The panel were looking for originality and designs that really made the most of the jersey shape, while also capturing the wonderful feeling of riding a bike.
The top 10
These jerseys stood out as being the best across all age groups, but it was incredibly difficult to choose! Which would you go for?
When it came to choosing a winner and three runners-up, we had some fantastic insight from the design team at KALAS. Together we decided upon the winning jersey, which will soon be taking shape in the KALAS factory! Each of the runners-up will receive a Great Britain Cycling Team jersey.
The winners
First place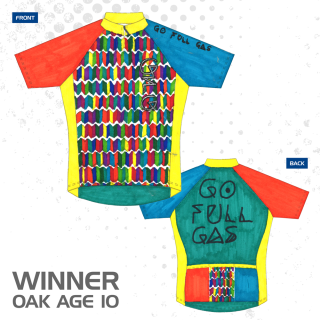 Oak, age 10
The judges were impressed by the vibrancy of Oak's design and the playful determination of 'GO FULL GAS!'. The pattern is unique and would definitely stand out on any start line!
Oak has already had a first look at his design and has had to keep the good news to himself for the last week: "It's really exciting; it was hard not telling anyone at track training last week! The colours look great. I can't believe it's my design!"
We hope Oak will have some brilliant cycling adventures in his new jersey.
Runners-up
Congratulations to Leah, Oliver and Anna for putting forward some really strong designs. The judges loved the variety and how each idea transforms the jersey with a completely different look.
Leah, age 12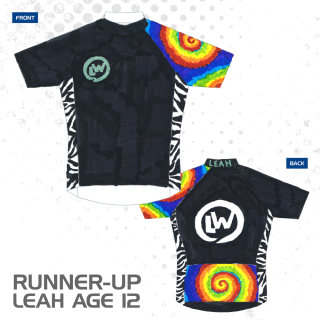 Oliver, age 8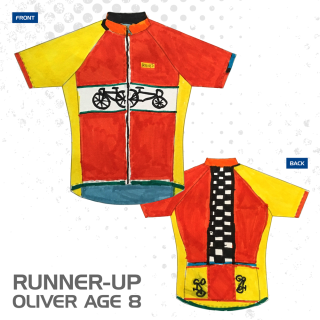 Anna, age 6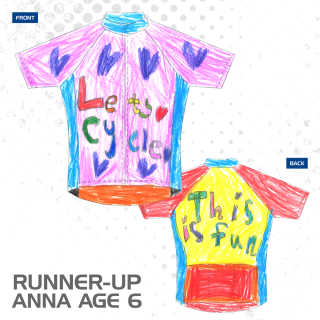 Want to win your dream jersey?
The competition is re-launching to members joining from 1 September through to the end of November. If you are aged 16 or under and want to become a British Cycling member, simply ask an adult to check out our membership for young people.
If you're already part of a British Cycling affiliated club, it's free or heavily discounted for your first year – plus there are loads of other benefits.
KALAS: official clothing supplier of the Great Britain Cycling Team
Finally, we'd like to say a big thank you to our friends at KALAS for this incredible competition. Learn more about what they do and get in touch about a custom design for your club.