Knowledge Level: Beginner
The Prohibited List is an International Standard identifying substances and methods prohibited in sport, including those prohibited additionally during in-competition periods and in particular sports.
Here is The 2016 Prohibited List
Changes to the Prohibited List 2016
An ADRV will occur if a rider's sample contains a prohibited substance, as well as its metabolites or markers; some substances alter in state or break down once inside the body, which is referred to as a 'metabolite' of a substance. A marker indicates the use of a substance.
When and how is it updated?
The Prohibited List is updated at least annually, following an extensive consultation process with stakeholders facilitated by WADA's List Expert Group. An updated List comes into effect on 1 January of each year, and in accordance with the Code is generally published three months before implementation.
Additions can be made to the Prohibited List at any time. For example the designer steroid THG, which was central to the BALCO scandal, was added part-way through 2003.
What is the difference between the in- and out- of-competition periods?
Some substance categories and all proscribed methods are prohibited during both the in- and out-of-competition periods, i.e. at all times. Other substance categories are prohibited during the in-competition period only. Substances which are prohibited at all times include masking agents and those substances which, when used in training, may have long-term performance enhancing effects such as anabolic steroids.
Unless otherwise stated, the in-competition period begins 12 hours before a competition and finishes at the end of any associated testing. This means that a rider should not have any substance that is prohibited in-competition, in their system during that time. Some events may declare a different in-competition period. For example, for the Olympic Games the IOC declares that in-competition testing can take place from the opening of the riders' village to the end of the day of the closing ceremony, which is a period of around a month. Riders should check with British Cycling, the UCI or event organisers precisely how their in-competition period is defined.
Riders should still be extremely careful with the out-of-competition use of substances that are only prohibited in-competition. It does not matter when the rider took the substance: it is the presence of it in their sample that could result in an ADRV. Riders should bear in mind that different substances will stay in their system for varying amounts of time, which may range from hours to months. The time it takes for a substance to get out of the system will also differ from rider to rider. The safest way for a rider to be confident that no substances that are prohibited in-competition are in their system is to avoid them at all times.
Sport-specific additions
Some sports have additional prohibited substances. The substances prohibited in particular sports are alcohol and/or beta-blockers that could prove dangerous if participants had taken alcohol, or where fine-motor skills could be affected by beta-blockers. There are currently no cycling specific additions.
Why are substances and methods on the Prohibited List?
A substance or method will be considered for inclusion on the Prohibited List if it meets at least two of the following criteria:
The substance or method has the potential to enhance or actually enhances sport performance
Use of the substance or method represents an actual or potential health risk to the rider
Use of the substance or method violates the spirit of sport.
A substance or method may also be included on the Prohibited List if it has the potential to mask a prohibited substance or method.
What is the difference between specified and non-specified substances?
Specified substances are those that are more susceptible to a credible, non-doping explanation. Examples include beta-2 agonists, some stimulants and narcotics.
Non-specified substances and all methods, if found in a rider's sample, are less likely to have a credible, non-doping explanations. Examples include steroids and human growth hormone. Whether a substance is specified or not affects the sanctions given in the event of an Anti-doping Rule Violation.
Neither type of substances eliminates the requirement for strict liability, so riders should be no less concerned about the use of a specified substance than any other prohibited substance.
All prohibited substances shall be considered as 'specified substances' except substances in classes S1, S2.1 to S2.5, S.4.4 and S6.a, and prohibited methods M1, M2 and M3 of the Prohibited list.
Does a substance have to be specifically named to be included on the Prohibited List?
At the end of some of the categories on the Prohibited List you will find the statement 'and other substances with a similar chemical structure or similar biological effect(s)'. This means that substances do not have to be specifically named to be included on the Prohibited List; if a substance has a similar chemical structure or biological effect to a named prohibited substance, then it is also considered prohibited.
As an example, THG is a designer steroid that was created by modifying the molecular structure of an existing steroid to produce the same effects, but without detection. In 2003, when a detection test was created and riders tested positive for THG, they had committed an ADRV as THG was considered a prohibited substance for the above reason, despite not being specifically named on the Prohibited List until later in 2003.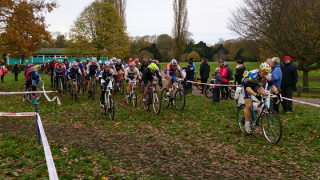 What is the monitoring programme?
Riders' samples can be tested for substances which are not on the Prohibited List, but which WADA or UK Anti-Doping wish to monitor in order to detect patterns of use or misuse in sport. Data from this programme is reported anonymously, and the use or detected presence of a monitored substance does not constitute an ADRV.
For example, the monitoring programme showed increased misuse of pseudoephedrine in sport and therefore the substance was reintroduced to the Prohibited List in 2010.
Why are both urine and blood tests used to detect prohibited substances and methods?
Riders can be selected for either a urine or blood test as different substances and methods can be detected in each.
Use of the Prohibited List
Riders should know how to use the Prohibited List as a reference point, bearing in mind risks that exist with labelling of products such as supplements. Riders also need to remember that the Prohibited List is updated at least annually on 1 January.
Riders should be aware that some substances may have a number of synonyms that are not named on the Prohibited List. For example, methylhexaneamine has several synonyms and alternative names, but is only named as methylhexaneamine on the Prohibited List. Riders and support personnel should always check with UK Anti-Doping or British Cycling if they are unsure on this.
Key message:
Riders need to be aware that the Prohibited List can change at any time a medication they use can be legal one day then illegal another. It is advisable for riders to familiarise themselves with the checking medications information and supplement guidance on the Insight Zone in order to avoid taking any prohibited substances inadvertently.
For further information visit www.ukad.org.uk