Sportive
Article posted: 10/12/2013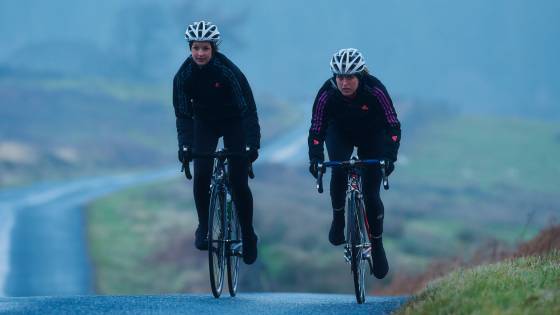 With a fourteen year professional career, including 3rd and 4th at Paris-Roubaix, Junior World cyclo-cross title, eight National cyclo-cross crowns and seventh place in the Athens 2004 Olympic road race, Roger Hammond's depth of cycling experience is indisputable. He's currently channelling that wealth of knowledge into his role as manager of the Madison Genesis Road Team but we're lucky enough to also have him as one of our experts.
Over the next four weeks we'll be passing his tips on to you, beginning with Roger's insights into cold weather training.
Week 1
My best cold weather training tip would be to keep your rides relatively short. So for example, if you want to do a long ride one day, split it into two sessions. That way, you can ride hard enough to stay comfortable for 2-3 hours, come home and have something nice and warm to eat, put some dry kit on and then you'll be ready to do another two hours in the afternoon. By splitting the ride up, you won't end up wasting the last two hours of a four hour ride where your body is just spending more energy keeping warm than actually training and moving forwards. Also, two blocks of two hours in the cold is a lot easier to mentally deal with than four hours solid.
Find Roger's second week of winter Sportive tips here Week 2
features

latest content

Tackling long climbs

Posted: 13/05/2015
Top tips for tackling long...
Knowledge level: Intermediate

most popular

How to lube your chain

Posted: 17/05/2013
How to lube your chain and keep you bike running...
Knowledge level: Beginner

meet the experts