Knowledge level:
Article posted: 23/10/2013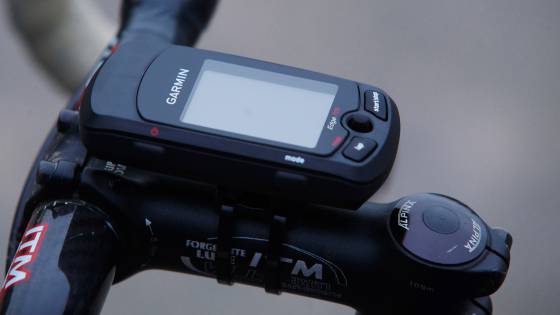 In this feature we look at setting heart rate zones, running, training week structure, back ache and turbo sessions.

Finding heartrate training zones

The first is a classic, a staple of many top riders and involves 2 X 20-minute efforts at threshold. It's a great all-rounder session that's applicable to riders targeting a hilly sportive
A heart rate monitor is an affordable and extremely effective tool for monitoring training intensity and pacing your rides. Heart rate guidelines are given for all sessions at every level of the British Cycling Training Plans. Accurately setting heart rate training zones is the key to successful heart rate training but, with a number of methods for doing this, it's easy to become confused. One of the most commonly used methods is to use a formula, such as 220-age, to estimate maximum heart rate and to then calculate training zones as a percentage of this figure. This method is wildly inaccurate and, even formulae that factor in resting heart rate, are still, at best, an approximation. Unfortunately many of the zone auto-calculate functions on heart rate monitors use these formulae and should be overridden. Field testing for maximal heart rate and using this as the basis for calculating training zones is another popular method and, although preferable to using a generic formula, has a few flaws. Testing for maximal heart rate is extremely unpleasant, requires high levels of motivation and, the level you can achieve, can easily be affected by fatigue, low level illness or just having an "off-day". A more reliable and less painful method, that is recommended by British Cycling, is to test for threshold heart rate and to calculate training zones from that. As this is a sub-maximal test, the results are far less likely to be affected by your physical and psychological condition on test day and the test protocol is easier to replicate. For details of the test protocol go here and, once you've got your threshold heart rate, use this calculator to determine your training zones. For more information about heart rate training, look here.
Running and cycling
The relationship between running and cycling is an interesting topic. If you've come to cycling from a running background, it's likely that, although you've probably got the necessary cardiovascular fitness, your legs are letting you down. If you compare the leg musculature of a top professional cyclist to an elite marathon runner, it's obvious to see that cycling demands a higher level of muscular strength and power. Many runners who are trying their hand at cycling and triathletes who struggle on the bike, think the solution lies in gym work. Although including a cycling specific strength routine can help, there's no real substitute for just getting the miles in to develop the necessary muscular endurance. Cycling fitness does seem to translate reasonably well to running performance but many cyclists who introduce running into their training find that the impact does initially lead to significant muscle soreness. The real value of running to cyclists is as an extremely time effective and convenient cross training tool. If you can only squeeze in a 30-minute session, the weather or darkness makes riding unsafe or you're traveling without your bike, you'll struggle to beat the benefits of slipping on some running shoes. For more information on running and other cross training methods, look here.
Training week structure
Knowing how to structure your training week can be difficult, especially if you're trying to include higher end and sprint work along with more endurance focussed training. An aspiring XC mountain bike racer e-mailed us asking whether she should alternate a week of high intensity training with a week of endurance work or, as she's currently doing, whether she should mix it up. The problem with focussing solely on high end work in a week is that the recovery time required for these sessions will mean that you'll only be able to manage 2 or, at a stretch, maybe 3 workouts. If you don't allow adequate recovery time, you won't benefit fully from the session, will compromise your performance in your next workout and increase the likelihood of overtraining syndrome, burnout or even injury. You can however use less intense and more endurance focussed sessions on days after your harder workouts but you need to be extremely careful about monitoring intensity and training load using heart rate and/or power and not overdoing it. Periodisation, where you focus on one aspect of fitness for a set period before progressing to another, is a solution to this problem. Classically this will involve spending a number of weeks building base endurance fitness and strength, before moving on to a greater emphasis on speed and power and finally tapering and peaking for key events. This cycle can be repeated during the year depending on your racing season or target events and, within each training block, there will also be smaller cycles of training and recovery. The British Cycling Training Plans follow the principles of periodisation but, if you're looking for more specific information or a plan for racing performance, we strongly recommend contacting a British Cycling Coach.
Back ache
Back ache when riding is an issue that affects many cyclists and can easily cut short a pleasant day in the saddle. To a certain extent, on a ride that's tougher or longer than you're used to, you can expect a degree of lower back tightness or soreness that's simply down to fatigue and hours spent locked in a fixed position. Help to combat this by ensuring you build up ride length progressively and by following a structured training plan. When riding, try to stand up every 10-15 minutes, even if you're on the flat, to give your back a bit of a stretch and don't grind away at too big gears as this can put a strain on your back. Look at your position on the bike, especially saddle height. If it's too high, this can cause your pelvis to rock from side to side and potentially inflame your lower back. Don't make the mistake of thinking that increasing your handlebar height and riding in a more upright position will solve lower back problems. Sitting more upright can put a greater compressional load on your lower back and exacerbate the problem. If in doubt, a professional bike fit is the best way to ensure your position on the bike is optimal and not causing your lower back soreness. The next area to address is flexibility. Overly tight quads, hip flexors and hamstrings can all lead to lower back pain. Sitting at a desk and driving both cause these muscles groups to tighten up and, after all the hours you've spent doing these things, adopting a similar posture on the bike can be the final straw that breaks your back. Target these key muscle groups by working through this routine from Phil Burt, Lead Physiotherapist at British Cycling and Consultant Physiotherapist to Team Sky. Along with flexibility work, Phil also recommends including some strength work in your training to compliment your cycling and, in some cases, this can definitely help with lower back issues.
Turbo sessions

With winter rapidly approaching, many of you have asked for our best bang for our buck turbo session recommendations. A full collection of workouts is available here to support the British Cycling Training Plans but here are a couple of examples. The first is a classic, a staple of many top riders and involves 2X20-minute efforts at threshold. It's a great all-rounder session that's applicable to riders targeting a hilly sportive, aspiring racers who are concerned about their ability to stick with the lead group or time trialists wanting to improve their 10 and 25-mile performance. Start off by following the British Cycling 20-minute Warm-up, which will prepare you perfectly for the harder efforts to come. Then, maintaining a 90-100 rpm cadence, hold Functional Threshold Power (FTP) or threshold heart rate for 20 minutes. If you're unsure or haven't tested for these values, you'll find the protocol here. Spin easy for 5 minutes to recover and then repeat the 20-minute effort. Finish off with 10 minutes of easy pedaling to cool down. If you're short of time, a Tabata session is a brilliant high intensity blast that can take under 30 minutes to complete. Tabata training is named after Dr Izumi Tabata who was the primary researcher looking into the impact of high intensity training on aerobic/anaerobic performance at the National Institute of Fitness and Sports in Tokyo. Warm-up well for at least 10 minutes or, if you've got more time, with the British Cycling 20 minute warm-up. Select a medium gear and resistance and then sprint all-out for 20 seconds. Recover for 10 seconds and repeat for 7-8 reps. However, if you're not use to this form of high intensity workout, it'd be a good idea to start with just 3-5 repeats and then build up to the full 7-8 protocol. Warm down with 10 minutes of easy spinning.
features

latest content

Tackling long climbs

Posted: 13/05/2015
Top tips for tackling long...
Knowledge level: Intermediate

most popular

How to lube your chain

Posted: 17/05/2013
How to lube your chain and keep you bike running...
Knowledge level: Beginner

meet the experts