---
Since establishing in June, the National Youth Forum is now well and truly in full swing. Our 12 young volunteers from across the country have joined forces to represent the views of young cyclists and young volunteers, and to develop opportunities for further involvement with the sport.
Over the past five months, the group has been extremely active, establishing their personal and group aims for the year and the mission statement for the forum. The National Youth Reps have also been involved in a variety of exciting events, ranging from club demonstration events in city centres, to volunteering at the Level 4 School Games and supporting a national Blue Peter bike ride challenge.
Areas of focus
Each National Youth Rep has selected their personal area of focus, which falls into four main opportunities for development:
- Encouraging more women and girls to enter and remain in the sport
- Developing links between schools and clubs
- Providing more racing opportunitieis for young people
- Ensuring continued commitment to the spotr after riders reach age 16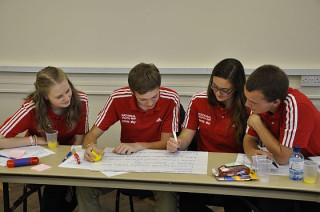 Support for clubs
National Youth Reps have the chance to contribute and share best practice from their own clubs and we have already witnessed a number of ideas being shared and actions implemented by the Youth Reps back in their own clubs. The Forum aims to provide dedicated young volunteers with the opportunity to grow and develop through training, peer support, open discussion and project work. All of which is focussed around development opportunities for young people nationally, delivered through their Go-Ride Clubs
If you're a young volunteer, a club member or even a non-cyclist and you have something you would like to discuss with the National Youth Rep in your region, please get in touch by sending an email to youngvolunteers@britishcycling.org.uk .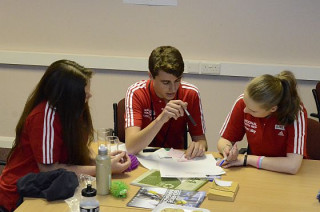 Getting involved
The National Youth Forum recruits new members annually, with the opportunity running for a year from May. There are three meetings throughout the year, with the final involvement taking place at the Go-Ride conferences, where National Youth Reps take a pro-active role in the organisation and delivery of aspects of the Go-Ride Conferences. In addition to the meetings, If you would like to find out more about applying for a role on the National Youth Forum or to talk to a current National Youth Rep, please email: youngvolunteers@britishcycling.org.uk. For more information, visit britishcycling.org.uk/nyf.
---