---
The impact of the success of Team GB in London 2012 was felt in all Go-Ride clubs across the country, and gave Team Milton Keynes a new influx of eager youngsters who wanted to race their bikes just like their Olympic heroes. Here's how Team Milton Keynes has turned inspiration into participation and developed a racing programme to help riders progress to the next level of the competition pathway.



Team Milton Keynes is a long-established Go-Ride club, which has recently achieved Clubmark re-accreditation. Back in 2011, club officials felt they needed somewhat more of a challenge for their young riders who came along to their Saturday coaching sessions. This coincided with British Cycling's launch of the Go-Ride Racing programme, which consequently lead to the creation of the Milton Keynes Cycling Association Youth Series.

As part of the Youth Series, Team Milton Keynes developed a series of weekly events throughout spring and summer. The events run on a three week rotation - Time Trial, Road Racing, and Mountain Bike Racing - providing young riders with regular race opportunities and the chance to experience different disciplines and race situations.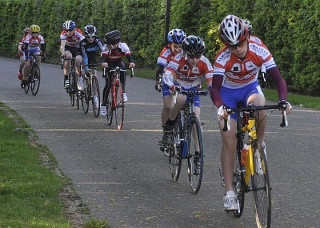 After running the series for two years, the club recognised that there were a number of riders who were quickly progressing and needed a greater challenge. London 2012 had also caused a boom in interest in the sport and demand was at an all-time high.

Event organisers decided to develop the race series further by including a British Cycling Youth Race for under 12, under 14 and under 16 riders in the 2013 events. Stronger riders were encouraged to challenge themselves and get involved, giving those taking part in the Go-Ride Racing something to aspire to.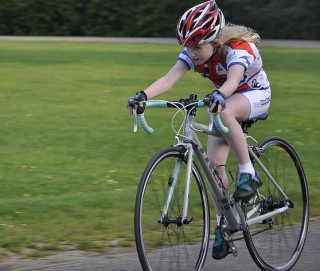 Adding a youth race to the schedule posed a number of challenges. For example, a requirement of holding a British Cycling Youth Race is that a commissaire must attend. The club took a proactive approach and sent a number of volunteers on an Assistant Commissaire course, which meant they could run the events each week and be self-sufficient. Young volunteers also supported by manning the signing-on areas.

Event organiser, Bill Shirley, said: "Go-Ride Racing gives young riders a great entry into the sport and a good springboard onto greater things. The British Cycling Youth Races now add to that experience and provide a path of progression that prepares riders for Regional and National races."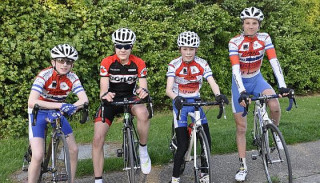 The MKCA Youth Series is running each Wednesday up to 17 July. For further information, visit the clubs website here. If you would like to get involved or find out more about Go-Ride Racing, please contact the Go-Ride Team on 0161 274 2019 or go-rideracing@britishcycling.org.uk.
---