---
Following an incredible couple of weeks for British Cycling, Go-Ride clubs are making the most of the inspirational performances of our athletes by providing enthusiastic newcomers with an easy way into the sport through the .
Starting on Saturday 11 August, these exciting Olympic-style events are set to take place in all corners of the UK, with over 100 Go-Ride clubs preparing for a new influx of young riders over the coming weeks.
Some clubs are staging entry-level races, while others are planning to offer free coaching sessions as part of club open days which are designed to offer under 16s new to the sport with a snapshot of what cycling with a well organised club can offer.
Lizzie Armitstead is just one athlete who is backing the Go-Ride Games as the ideal way to get a taste of cycling after hitting the limelight over the past two weeks.
"It has been amazing to see the excitement in London during the Games" said Lizzie. "I've never seen so many people cheering us on – now I just hope the kids who shouted for us are inspired to get involved and get down to a Go-Ride Games event.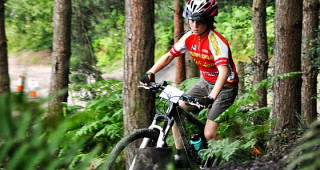 "I can't wait to see the thousands of youngsters taking part in the Go-Ride Games and just want to say good luck to everyone involved. I hope you have a great day and enjoy bike riding so much you'll come back for more!"
The Go-Ride Games will see cycling clubs in England, Scotland and Wales open their doors to new riders, meaning that there is sure to be either a race, a coaching session or a club activity happening near you over the next couple of weeks.
Looking at a handful of events from this weekend's opening line-up, it is clear to see the vast range of activities that are on offer across the nation.
For example, Welland Valley Whizz Kids are opening their doors in the midlands on Saturday with a taster session and introduction to the club's regular activities, while Swindon RC have a mega Olympic day planned with big screens showing live action of the Women's MTB race alongside an array of free sporting festivities for people to come and try.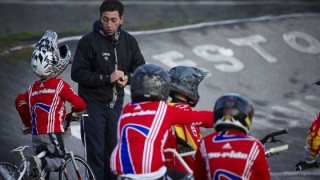 Elsewhere on Saturday, BAD BMX Fun Day is open to all in Essex, while further north Go-Ride Games are taking place in Stoke, Bolton, Warrington and Catterick with a mixture of MTB, grass track, closed road circuit and Cycle Speedway events.
Further into the week, Newcastle Phoenix and Salt Ayre Cog Set will be ready to welcome the masses in North East and West respectively, although the Go-Ride Games is not isolated to England. In Scotland, events are taking place in West Lothian, Stirling and on the Moray Firth, while in Wales Wrexham RC and Dreigiau Coed Y Brenin Dragons have Track and MTB races planned respectively.
Most events are free and allow for entry on the day, so for more information on how to get started in cycling, click here for a full calendar of upcoming events.