---
A group of young volunteers from Braintree BMX Club took part in a special training workshop last weekend, to develop their skills running the club.



Braintree BMX Club has been active since 1985 and now has well over 100 members, continuing to grow as BMX gains ever more popularity. To support the growth of the club, Braintree BMX is investing in their young volunteers, to ensure they can continue to support and provide opportunities for youngsters to get into BMX Racing.

The club encouraged nine enthusiastic young members to attend British Cycling's young volunteer workshop, hosted by Nigel Hampton, British Cycling Regional Development Manager for the Eastern region.

The Cycling Award for Young Volunteers workshop provides young people with a broad range of skills, developed across a wide range of activities. Running a club, officiating at events and an insight into coaching are all covered through a mixture of workshops and club placements.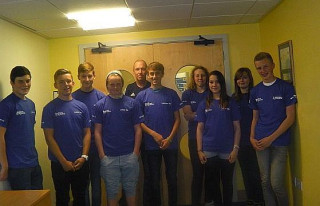 Nigel Hampton from British Cycling said, "This is a fantastic opportunity for young people to develop volunteering roles and discover how to deliver and manage an event, as well as how to run a sports club. These experiences can then be transferred into future employment."

The project has been supported by Braintree District Voluntary Support Agency. A representative from the organisation, Judy Cuddeford, said: "Braintree District Voluntary Support Agency is pleased to support this venture and likes to encourage all young people to volunteer."

Braintree BMX Club would like to thank Gareth Heard Sport and Community Development Officer at Fusion Lifestyle for kindly providing use of the conference room at Braintree Swimming Pool, where the course was hosted.

To find out more about Braintree BMX Club, please visit: www.braintreebmx.com/

To find out more about volunteering opportunities and British Cycling's Cycling Award for Young Volunteers, please visit the website.

For Further Information, please contact:
Braintree BMX Club: Carol Redgewell carolredgewell@talktalk.net 01376 330961
BDVSA: Judy Cudderford
---