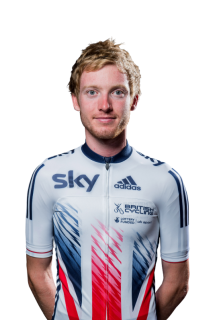 Mountain Bike Cross Country
Team
Superior-Brentjens MTB Racing Team
A mountain bike rider who joined British Cycling's Junior Academy in 2008, at the age of 15, Grant Ferguson has been involved in the sport since moving to Peebles, in the Scottish Borders, from Edinburgh in 2000.
In recent years, he has emerged as one of the country's best hopes of medals on the elite international stage after coming fifth, and first British finisher, at his home Commonwealth Games in Glasgow in 2014 and finishing on the podium six times in 2014 and 2015 at the under-23 level of UCI Mountain Bike World Cups, UCI Mountain Bike World Championships and UEC Mountain Bike European Championships.
Biography
A versatile all-round sportsman as a youngster, Ferguson fell in love with cycling while attending children's sessions run by local Peebles Cycling Club, an experience which allowed him to ride on the road, race time trials, cyclo-cross and even try track riding at Edinburgh's Meadowbank Velodrome.
Ferguson later credited the wide variety of cycling disciplines as being an important part in his development, but it was mountain biking that would eventually become his speciality with his first competitive races coming in the under-12 age groups.
As he progressed, Ferguson raced throughout Britain and came to the attention of British Cycling who recruited Ferguson to the Junior Academy, which saw him start to show promise in international events, and eventually placed him on the Senior Academy programme.
Full-time and based at the National Cycling Centre in Manchester, Ferguson was earning a growing reputation and also earned a professional contract with his first mountain bike team, Bart Brentjens MTB racing team.
The results were also starting to come while riding for Great Britain on the international mountain bike circuit. His first podium arrived in April 2014 when Ferguson won bronze at the UCI Mountain Bike World Cup in Pietermaritzburg in the under-23 men's category cross country event.
Medals start to mount
There was another bronze medal performance in the UCI Mountain Bike World Cup in Windham, USA, and a silver in the same series at Meribel, France, in the same year.
Meanwhile, in June 2014, Ferguson was selected to represent Scotland in the Glasgow Commonwealth Games, where he finished in fifth place in the men's mountain bike cross-country race at Cathkin Braes Country Park, behind two New Zealand riders, an Australian and Canadian. Ferguson's versatility on two wheels also saw him selected to represent the hosts in the road race although he was one of many riders who did not finish the gruelling 168-kilometre route.
His development continued in 2015 with his first gold medal coming when he won the under-23 UCI Mountain Bike World Cup in Val di Sole, Italy, a victory which followed a silver medal in the under-23 race at the 2015 UEC Mountain Bike European Championships and which was followed by a bronze medal in the under-23 men's cross-country race at the UCI Mountain Bike World Championships in Andorra.
While riding mountain bike and cyclo-cross races for his Dutch team, Ferguson also rides on the road domestically for the Pedal Heaven team although mountain biking remains a priority.
Riding in the men's elite category, Ferguson won the first round of the British Cross-country Series in Llanelli in April and finished a creditable 17th in the UCI Mountain Bike World Cup in Cairns, Australia later that month, his first taste of a World Cup race at the elite level.
Other highlights in the first half of 2016 included a second place in round three of the British Cross-country Series in Dalby Forest, Pickering, behind Italy's Marco Aurelio Fontana, and a 15th place in the UCI Mountain Bike World Cup in Albstadt, Germany, in late May.
It was form good enough to win Ferguson selection to the Rio Olympic Games where he finished a creditable 17th in the men's cross-country mountain bike event.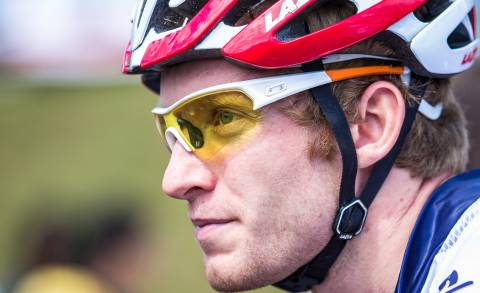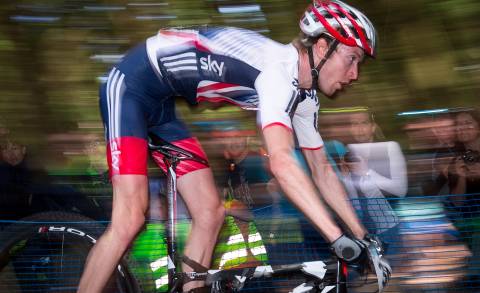 Palmarès
2015
UCI Mountain Bike XC World Cup, Val di Sole (Italy)
U23 men
Gold
UEC Mountain Bike XC Championships, Chies D'Alpago (Italy)
U23 men
Silver
UCI Mountain Bike XC World Championships, Vallnord (Andorra)
U23 men
Bronze
2014
UCI Mountain Bike XC World Cup, Meribel (France)
U23 men
Silver
UCI Mountain Bike XC World Cup, Windham (USA)
U23 men
Bronze
UCI Mountain Bike XC World Cup, Pietermaritzburg (South Africa)
U23 men
Bronze