A virtuoso breakaway from Harry Birchill and a commanding supporting ride from teammate Sean Flynn saw the Team GB duo secure a dramatic bronze medal in the combined cycling event on Wednesday in Argentina.
Going into the day, the pair sat in fifth place behind Hungary and Denmark, 21 points adrift of the bronze medal spot. The team event has seen riders compete as pairs across five days of racing.
A frenetic ride in today's criterium saw Birchill pick up points intermittently but it was an opportunistic breakaway on the penultimate lap which gave the 17-year-old the race win.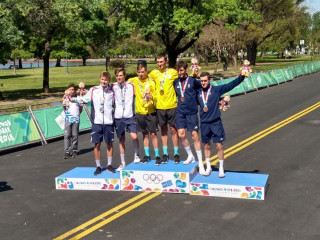 That result propelled the Brits into third place on 253 points, behind Luxembourg (276) in second and Kazakhstan the runaway gold medallists in first (418).
"It's an incredible feeling," said Flynn. "We knew we had a chance going into it but that it would be difficult to pull it off but Harry just put in the most amazing ride."
"It hasn't sunk in yet," said a clearly jubilant Birchill. "When I crossed the line I couldn't believe what I had just done. I think I timed it right, went really hard for 30 seconds and built up a gap and then see what would happen.
"Sean played a vital role, chasing down all the attacks and did so much hard work for the team and to stand on the podium together, I've never experienced anything like that before."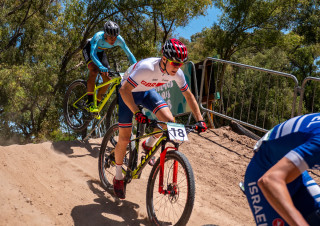 In the women's race a valiant display from Harriet Harnden and Anna McGorum saw them just miss out on the medals with a fourth place finish with 204 points.
Despite picking up points throughout the race (25), they weren't able to match the tally of the previous two days and missed out on bronze to Hungary with 255 points. Gold and silver was shared between Denmark (376) and Austria (355) respectively.
"It was absolute bedlam from the start, everyone just went out quick and you just had to go for it," said Harnden. "It was difficult as certain teams weren't as bothered to chase down breaks which made it harder for us."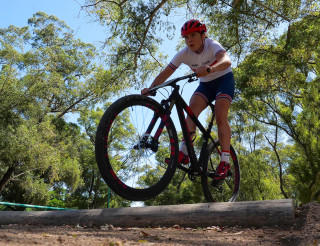 Despite the race having sprints every four laps, it didn't play out like this in reality. "It was more like a sprint every lap," said McGorum. "People were constantly making breaks and then you tried to catch up, which made the field rubber-band all the time.
"We gave it everything and we performed as best we could," added McGorum. "Some of the other girls were a little stronger and perhaps more used to road racing."