The world's best downhill and cross-country mountain bike riders will descend on Cairns for the UCI Mountain Bike Championships which run from Wednesday 6 to Sunday 10 September.
Riders will compete across the cross-country and downhill disciplines, the latter in which Great Britain Cycling Team currently boast the elite male and female world champions, and the mixed team relay.
The team
Cross-country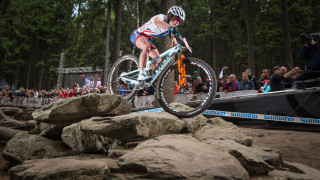 Olympian Annie Last will take to the start-line in the elite women's cross-country mountain bike race having taken her first elite world cup victory in Lenzerheide in July. She will be joined by fellow Olympian Grant Ferguson who will contest the elite men's event.
Senior Academy rider Evie Richards, who has finished in the top three of every world cup she has contested this season, and Frazer Clacherty will compete in the under-23 events whilst Dan Tullett, Cameron Orr, Emily Wadsworth and 2016 junior European champion Sophie Wright will race in the junior categories.
Downhill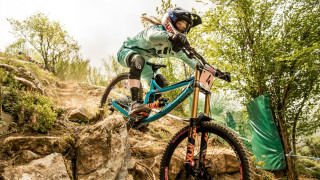 Nineteen British riders have been selected to race the downhill events, with reigning world champions Rachel Atherton and Danny Hart both looking to defend their titles in Australia, but with three world cup victories to her name in 2017, could Tahnee Seagrave be the next British downhilll world champion?
Hart is joined in the elite men's category by last year's silver medallist Laurie Greenland, 2017 world cup podium riders Philip Atwell and Bernard Kerr as well as Gee Atherton, Adam Brayton, Charlie Hatton and Greg Williamson.
Riding in the junior categories are Joe Breedon, Kade Edwards, George Kerr, Henry Kerr, Joe Parfitt, Maos Seagrave, Matt Walker and Maya Atkinson.
The venue
Smithfield Regional Park is one of Queensland's national parks in Cairns, Northern Australia.
The park became a destination for mountain bikers in the 1990s as trails were developed from the early quarry and logging trail network.
The world championships courses have been updated and adapted for competition by Glenn Jacobs, the renowned trail designed who has sculpted over 300 trial in 20 countries.
Courses
Cross-country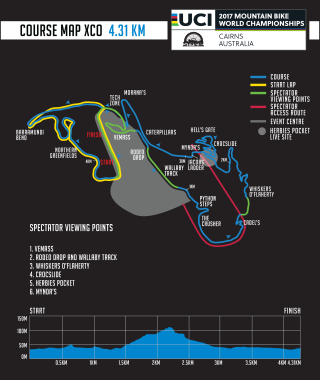 Downhill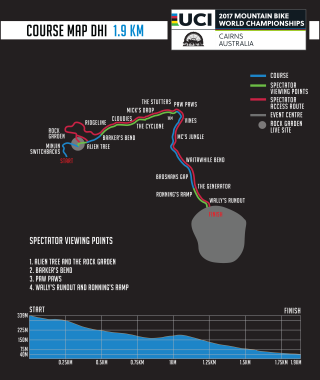 Schedule (UK times)
Wednesday 6 September
6am: Cross-country team relay
Thursday 7 September
4am: Junior women cross-country
6am: Junior men cross-country
Friday 8 September
5.30am: Under-23 men cross-country
Saturday 9 September
1am: Under-23 women cross-country
3am: Elite women cross-country
5.30am: Elite men cross-country
Sunday 10 September
12.30am: Junior women downhill
3am: Junior men downhill
4am: Elite women downhill
5am: Elite men downhill
How to follow