British Cycling is pleased to announce the appointment of five new Great Britain Cycling Team Rider Route digital ambassadors who will be providing exclusive content to the website.
Great Britain Cycling Team Senior Academy riders Matt Bostock, Quillan Isidore, Annasley Park, Joe Truman and Evie Richards will be sharing their experiences on British Cycling's digital platforms over the coming months to bring you an insight into what life is like on British Cycling's Senior Academy Programme.
British Cycling's Performance Lifestyle Advisor Arabella Ashfield explains: "The five riders were selected after successfully pitching their ideas to an interview panel and they represent a cross-section of all the Olympic disciplines.
Last ride done. Race day tomorrow #eak https://t.co/lWIPWHoYr5

— Annasley park (@annasleypark_1) October 14, 2016
"The aim is for them to showcase what is happening throughout the year on the Rider Route, but the project also has rider development at its heart.
"The riders, with guidance from the British Cycling's digital team, will develop their social media and content creation skills as well as being encouraged to plan ahead, think creatively and use their initiative.
Plastic bags on feet, 3 thermals and doubling up on everything else, kept me smiling till the end of a very cold MTB ride ! pic.twitter.com/D3VKin8xLM

— Evie (@eviee_alicee) November 20, 2016
"Learning what works, what doesn't and then refining the process on a challenge other than cycling encourages a way of thinking that transfers across to the training environment.
"This kind of personal development allows individuals to become more adaptable, balanced and coachable plus it has the added benefit of raising the riders' own profiles – something which will set them up in good stead for their future sporting careers."
It's been an amazing few weeks with Euros and the World Cups, thanks to @BritishCycling and everyone else for the support!! pic.twitter.com/PI6eWrGmTO

— Joe Truman (@JoeTruman97) November 14, 2016
Our Senior Academy digital ambassadors will change over the course of the year to provide different viewpoints and paint the full picture.
Meet the digital ambassadors
Matt Bostock
19-year-old Manxman Matt Bostock is a member of the men's endurance Senior Academy Programme and splits his time between the British Cycling training bases in Manchester and Montichiari.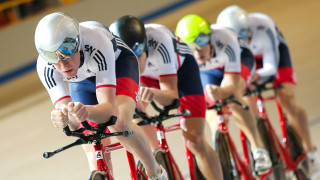 He won the bronze medal in the team pursuit event at the UEC European Track Championships in Paris in October, and has also competed at the prestigious Ghent and Amsterdam Six-Day events this year.
Twitter: @Matt_Bostock
Instagram: Bostock._
Facebook: Matt's page
Quillan Isidore
BMXer Quillan Isidore was crowned the under-16 boys BMX world champion in 2008.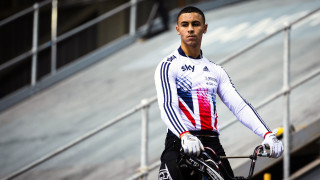 Hailing from Peckham, South London, the 20-year-old starred in the documentary – film '1 Way Up: The Story of Peckham BMX'. http://www.peckhambmx.co.uk/1wayup/ Quillan has been a member of the BMX Senior Academy Programme since 2014.
Twitter: @quillan96
Instagram: quillan96
Facebook: Quillan's page
Annasley Park
Herefordshire's Annasley Park is a member of the women's endurance Academy Programme and this year made the step up to compete at the elite road world championships in support of Great Britain's Lizzie Deignan.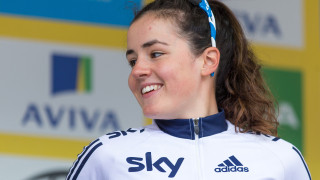 Annasley won the Redditch round of the 2016 Tour Series and also competes on the track. In addition to representing Great Britain, Annasley is a member of British Cycling's under-23 academy team 'Team Breeze' and will be relocating to the new training base in Belgium in the New Year.
Twitter: @annasleypark_1
Instagram: annasleypark_1
Facebook: Annasley's page
Joe Truman
Senior Academy sprinter Joe Truman has a very promising career ahead of him. The 19-year-old from East Hampshire has an elite level European silver medal and two world cup gold medals in the team sprint event under his belt so far this track season.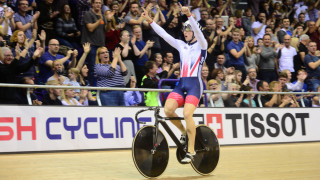 Twitter: @joetruman97
Instagram: joetruman1
Facebook: Joe's page
Evie Richards
Reigning under-23 cyclo-cross world champion Evie Richards from Malvern is a member of the Senior Academy cross-country mountain bike programme.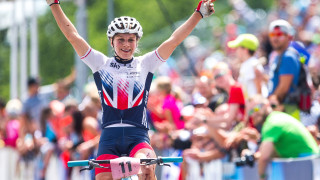 The 19-year-old won silver in the junior race at the UCI Mountain Bike World Championships in 2015 and finished fourth in the 2016 under-23 event having suffered a crash early on.
Twitter: @eviee_alicee
Instagram: evie_alicee
Facebook: Evie's page