The Paralympic road races are a test of power and stamina.
About
The mass-start events feature a looped course of up to 120km, subject to classification, where first to cross the line takes the gold medal.
Classification
The road race is open to riders in 'B', 'C', 'H' and 'T' categories.
'B' riders are athletes who have visual impairments and ride tandem bicycles with a pilot. There will be both a men's and a women's 'B' road race.
'C' riders are those with locomotion impairments who can ride a bicycle. Riders within the 'C' group will be placed into one of five categories, with C1 indicating the greatest degree of impairment and C5 the least. There are four 'C' road races – C1-3 men, C1-3 women, C4-5 men and C4-5 women. These events do not factor times.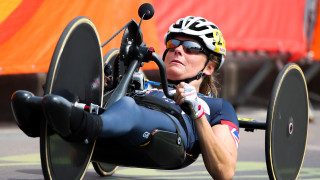 'T' events are tricycle races, open for those athletes who have a neurological condition or an impairment which has a comparable effect on their ability to ride a bicycle, for reasons of balance. Riders are placed into one of two categories, with T1 indicating the greatest degree of impairment. There will be two 'T' road races – a men's and a women's race, both for T1 and T2 riders, which are not factored events.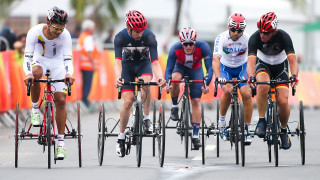 'H' riders will compete on handcycles – these events are for those riders with impairments affecting either both legs or a combination of the upper and lower limbs. Riders are placed into one of two categories, with H1 indicating the greatest degree of impairment and H5 the least. H1-4 cyclists will compete in a lying position whereas H5 cyclists compete in a kneeling position. There are six 'H' road races – men's H2, men's H3, men's H4, men's H5, women's H1-4 and women's H5. Again, the women's H1-4 race is not factored.
Venue
The road races for the 2020 Paralympic Games in Tokyo are expected to start and finish at the Imperial Palace Garden in the Heritage Zone in the city. A temporary facility to host around 1,000 spectators is expected to be built.
When
Road races at the 2020 Paralympic Games in Tokyo are currently scheduled to take place from Thursday 3 September to Saturday 5 September.
With Tokyo eight hours ahead of British Summer Time, it is believed that races will take place between around 5am-1pm for UK audiences.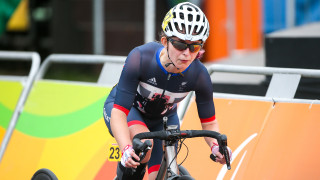 Facts
Road cycling made its Paralympic debut in 1984 as athletes with cerebral palsy competed on two and three wheels at the New York leg of the Games.
It wasn't until 2000 that Great Britain won its first Paralympic medal on the road as Thomas Evans picked up silver in the mixed bicycle road race CP div 3 in Sydney.
Darren Kenny also won silver four years later in Athens in the men's combined road race and time trial in the CP3 category.
In Beijing, Kenny went one better to become Paralympic champion in the LC 3-4/CP 3 road race and teammate David Stone also won gold in the CP 1-2 road race.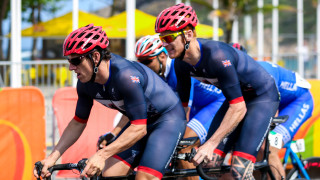 On home turf in London in 2012, Dame Sarah Storey became Great Britain's first ever women's road-race Paralympic champion, taking gold in the C4-5 category, with Rachel Morris awarded bronze in the H1-3 race after finishing hand-in-hand with team-mate Karen Darke.
Storey then retained her title in Rio in 2016 as the only British rider to become Paralympic road race champion in Brazil. Crystal Lane also reached the C4-5 podium to win bronze while David Stone (T1-2) won silver and the duo of Steve Bate (B) and pilot Adam Duggleby won bronze.
The other male Paralympic champions from Rio were Dutch duo Vincent ter Schure (B) and pilot Timo Fransen, USA's William Grouix (H2), Paolo Cecchetto (H3) of Italy, Germany's Vico Merklein (H4), South Africa's Ernst van Dyk (H5), the German Steffen Warias (C1-3), Netherlands' Daniel Gebru (C4-5) and Hans-Peter Durst (T1-2) of Germany.
The women to win gold in Brazil were Poland's Iwona Podkoscielna (B) and pilot Aleksandra Teclaw, Germany's Christiane Reppe (H1-4) and Andrea Eskau (H5), USA's Jamie Whitmore (C1-3) and the Australian Carol Cooke (T1-2).