British Cycling has announced the six riders who will represent Great Britain Cycling Team at the 2016 UEC Mountain Bike European Championships taking place from 5-8 May in Huskvana, Sweden.
Olympic Podium Programme rider Grant Ferguson will contest the elite men's category, whilst Senior Academy riders Evie Richards and Iain Paton will be entered into the respective under-23 events. Junior Academy riders Will Gascoyne, Sophie Wright and Emily Wadsworth will represent Great Britain in the junior categories.
Great Britain will also be represented in the relay event, with Grant, Evie, Iain and Will teaming up for the race.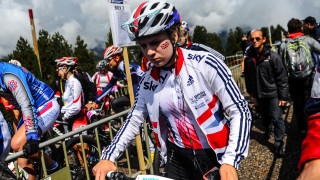 Mountain Bike Academy Coach Simon Watts said: "The four riders we're entering into the relay race are individually strong in their respective categories.
"We've selected them for the relay as we believe they will make a competitive team and start the European championships off in a positive way for the rest of the team.
"It will be great experience for the Academy riders, in particular Will, to ride against some of Europe's best mountain bikers, and it's also a good way for them to experience the physical and technical elements of the course ahead of the Olympic format cross-country racing later on in the competition."
Great Britain Cycling Team for the 2016 UEC Mountain Bike European Championships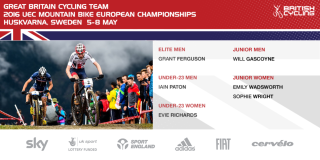 Elite men
Grant Ferguson
Under-23 men
Iain Paton
Under-23 women
Evie Richards
Junior men
Will Gascoyne
Junior women
Emily Wadsworth
Sophie Wright