A 17-strong Great Britain Cycling Team squad will travel to Heusden-Zolder in Belgium for the 2016 UCI Cyclo-cross World Championships on 30-31 January.
And with strong representation in all race categories from elite to junior, British interest in the event is at an all-time high.
The team
Elite men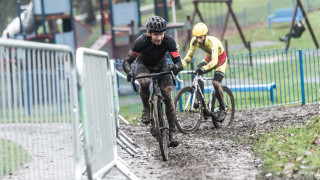 Liam Killeen, Ian Field, David Fletcher and Jack Clarkson will represent Great Britain in the elite men's race on Sunday.
Killeen has demonstrated superb form in the last month, taking a long-awaited British title and winning the final round of the British Cycling National Trophy Cyclo-cross Series in Milton Keynes. Killeen is an experienced campaigner at the highest level, having competed in cross-country mountain biking at the 2008 and 2012 Olympic Games.
More experienced however in the world-class cyclo-cross arena is Ian Field, the National Trophy series winner a regular on the world cup circuit and a veteran of a number of world championships. Field will know the Zolder parcours well from the world cup round on Boxing Day.
Former Great Britain Cycling Team Academy Programme rider David Fletcher has had a strong climax to his cyclo-cross season on the domestic level, taking three National Trophy podiums on his way to the runner-up spot behind Field.
First year elite Jack Clarkson rounds out the men's squad for Zolder, the Hope Factory Racing rider having taken an excellent bronze medal at the British championships behind Killeen and Field. Clarkson has tasted world championships action before as a junior and under-23 and will be keen to test his form against the best in the world.
Elite women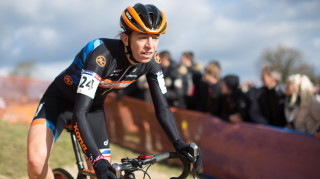 Nikki Harris and Helen Wyman represent Great Britain in the elite women's category and represent perhaps the team's greatest medal prospects.
Both riders have undoubted ability at the biggest one-day events, Wyman having won the European title in 2013 and taken bronze in the world championships the following year. The 34-year-old from St Albans has a wealth of experience, with nine elite British cross titles to her name.
Current British champion Harris has excelled this year, third in the European championships in Huijbergen and taking her first-ever world cup victory.
The 29-year-old from Draycott had two off-colour performances in Zolder and Lignieres-en-Berry but following a third place finish at Hoogerheide in the world cup season closing round (which earned Harris third place overall for the world cup season), she arrives at Circuit Zolder in the kind of form that she demonstrated in Namur back in December, when she rode away from the world cup leader and European champion Sanne Cant to claim her maiden world cup win.
Under-23 men
Nick Barnes is Great Britain's sole entrant in the under-23 men's category. Barnes dominated his category in the National Trophy series and took a bronze medal at the British championships behind Iain Paton and Ben Wadey.
Under 23-women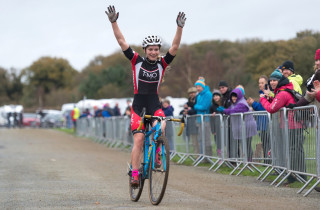 Great Britain has a raft of talent in the under-23 women's category. Foremost is British champion Evie Richards, who shot to prominence in 2015 with a junior cross-country silver medal at the UCI Mountain Bike World Championships in Vallnord. Moving into the under-23 ranks, Richards has been dominant in every 'cross outing, taking National Trophy wins in Ipswich and Bradford before clinching the British title in Shrewsbury.
Richards is joined by National Trophy Series winner Hannah Payton and runner-up Beth Crumpton with Alice Barnes and Ffion James completing a strong British line-up.
Junior men
Like the under-23 women's category, the junior men's event will see five Britons take the start. National Trophy series winner Tom Pidcock demonstrated his ability on the international stage with an impressive eighth place at the European championships in Huijbergen, his first international cyclo-cross event. He then followed that up in the final event before the world championships with a second place finish in the final round of the world cup at Hoogerheide.
Pidcock is joined by British junior champion Mark Donovan, Will Gascoigne, Dan Tulett and Ben Turner.
Great Britain Cycling Team for 2016 UCI Cyclo-cross World Championships

Elite men
Jack Clarkson
David Fletcher
Ian Field
Liam Killeen
Elite women
Nikki Harris
Helen Wyman
Under-23 men
Nick Barnes
Under-23 women
Alice Barnes
Beth Crumpton
Ffion James
Hannah Payton
Evie Richards
Junior men
Mark Donovan
Will Gascoigne
Tom Pidcock
Daniel Tulett
Ben Turner
The venue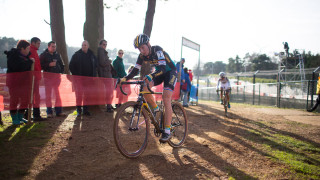 The championships will be hosted at the world-famous Circuit Zolder motor-racing circuit in the Heusden-Zolder region of Belgium. The circuit was built in 1963 and while the venue is more famous for wheeled sports of the motorised variety, it has played host to top level cycling events before.
The circuit staged the UCI Road World Championships in 1969 and 2002 and the UCI Cyclo-cross World Championships in 1970 and 2002. The venue also welcomed the 2015 UCI BMX World Championships.
The event is likely to attract around 70,000 spectators, according to UCI estimates.
The schedule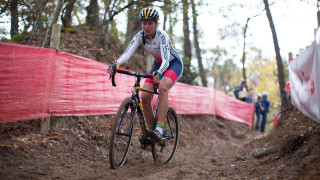 (All times are GMT)
Saturday 30 January
10:00am – Junior men
12:00pm – Under-23 women
2:00pm – Elite women
Sunday 31 January
10:00am – Under-23 men
2:00pm – Elite men
How to follow the racing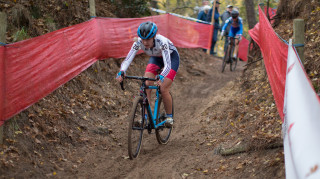 A report, results, reaction and images will appear on the British Cycling website
Follow @BritishCycling on Twitter for updates
All races will be streamed live on tv.uci.ch. In addition the elite women's and elite men's races will be broadcast delayed on British Eurosport 2 on Saturday and Sunday evening.