Great Britain Cycling Team Performance Pathway Programmes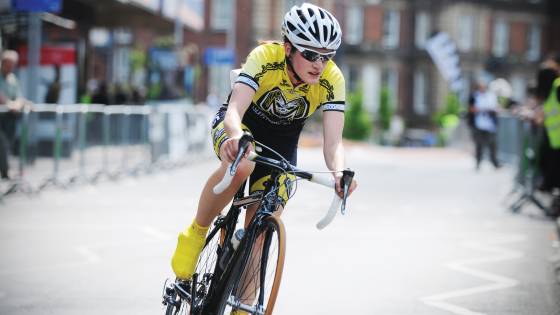 This programme is aimed to support young riders typically aged 14-15 years with the transition into the junior ranks by further developing their skills both on and off the bike.
How do you become an Apprentice?
Riders are typically aged 14 to 15.
Riders can gain this status through RSRs as well as national races.
Each Apprentice will be assigned to a 'zone' based on their discipline and where they live.
Rider status will be considered every three months.
What are we looking for?
Good discipline specific skills.
Competitive performances at national races.
Good progress through the 'Rider Route'.
Positive attitudes and a willingness to learn.
Recommendations from RPPCs
What will you learn?
Event specific skills and race tactics.
Ability to work longer and at a higher intensity.
How to manage your own development.
Training and competition habits required for success.
When does it happen?
A minimum of one group session every fortnight – the rest of your programme will be dependent on what you agree with your coach. At the end of the year you may be required to attend a residential camp with other riders and coaches from across the country.
Who is involved?
The RPPC with support from your club coaches
What does it cost?
ODAs are subsidised by British Cycling, however a contribution of £50 will be required every three months. Travel and equipment costs remain the rider's responsibility.
Contact us
For more information on British Cycling's performance pathway please contact us at pathway@britishcycling.org.uk.